The UAE Protects Against Seafarer Abandonment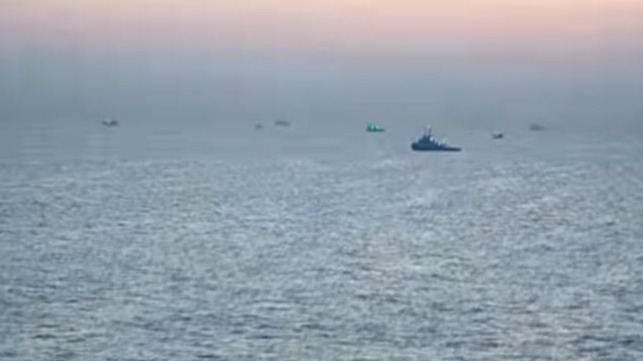 The United Arab Emirates (UAE) Federal Transport Authority has issued a circular saying that all ships flying the UAE flag trading internationally and all ships operating in UAE waters above 200 gross tons have to have a financial security system in place to protect seafarers against abandonment, death or injury.
The insurance must cover up to four months' owed wages and entitlements. The measure, being introduced as the country readies to ratify the Maritime Labour Convention, is set to enter into force on February 20, 2018. Ships not complying with this requirement will not be allowed to anchor or call UAE ports.
The UAE has been criticized for the large number of abandonment cases in its waters. Last year, around 100 Indian seafarers were abandoned in the region on 22 ships. In one case, the crew of the tanker Ocean Pride had not had their salaries not paid for 25 months. The U.K.-based charity Human Rights at Sea gathered testimony from the crew which indicated that there was insufficient personal protective equipment on board, life rafts and fire extinguishers had expired, life boats were rusted and not safe to use and davits were in poor condition. In addition, seawater was allegedly leaking into the engine room.
In another case highlighted by the charity, seafarers abandoned on the tanker Iba alleged that they had received threats for publicly exposing their plight anchored of the coast of the UAE and their continued deprivation of liberty on board having had their passports confiscated. The crew had been denied access to medical treatment for six months.
In another case that received media attention, a young Indian tanker captain survived a year alone with no electricity and minimal food and water on the abandoned tanker MT Hamed 2 which was anchored five nautical miles from Sharjah in the UAE. The man ate only once every three days to conserve the food he received from the crew of passing ships.
In 2017, The UAE Federal Transport Authority banned ships operated by the Indian company Varun after several cases of crew abandonment. The Authority also banned all ships flying the Micronesian flag from entering its waters and ports.
In October last year, the Authority and the International Transport Workers' Federation (ITF) agreed to cooperate to tackle abandonment cases in UAE waters and further ratification of the Maritime Labour Convention. David Heindel, chair of the ITF seafarers' section, said at the time: "The scourge of shipowners who think that they can dump their ships and leave their crews without pay and essential supplies must be brought to an end. It is good to know that the Federal Transport Authority is taking the initiative and have already banned the vessels of one shipowner who repeatedly abused seafarers' rights. This is setting a good example to other states in the region, and I hope they will follow suit."