Ørsted Enters Irish Offshore Wind Market in Partnership with ESB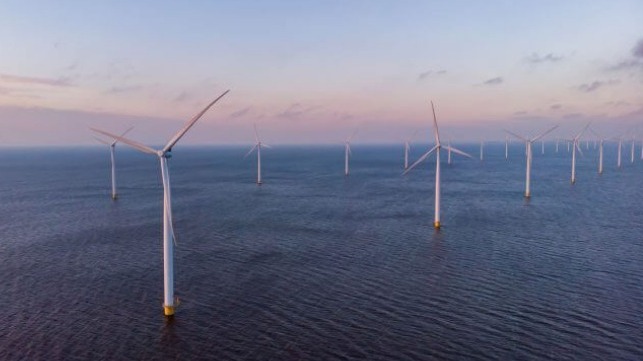 Ørsted has announced that it will be entering the Irish offshore wind market, unveiling an agreement with Ireland's leading utility company ESB to jointly develop up to 5GW of offshore wind and complimentary renewable hydrogen projects.
Minister for Enterprise, Trade and Employment, Simon Coveney, launched the agreement on Friday in Cork accompanied by ESB's Jim Dollard and Ørsted's Head of UK and Ireland. Ørsted will become a 50 percent partner in a series of offshore wind development projects off Ireland's coast.
The ESB- Ørsted partnership aims to help deliver on the Irish Government's 2030 target of installing 7 GW of offshore wind and ultimately support Ireland's transition to net-zero. The first of these offshore wind projects are expected to be complete in the next Irish Offshore wind auction, ORESS 2.1.
With a maritime area more than ten times the size of its landmass, Ireland is ideally positioned to grow a strong and vibrant offshore sector.
"We have signed into law an ambitious Climate Action Plan, which includes a target to generate 80 percent of our electricity from renewable sources," said Minister Simon Coveney. A National Industrial Strategy for Offshore Wind from my department will further support this. Today's announcement is a strong vote of confidence in Ireland's sustainable future."
ESB already has a strong renewable energy portfolio, with over 5GW of offshore wind capacity in development around the coast of Ireland. Some of the projects include Oriel Offshore Wind, Clogherhead Offshore Wind, and Celtic offshore wind among others.
ESB had previously developed most of these projects with the Norwegian energy multinational Equinor, before it ended its partnership in 2021.
Last month, Ireland successfully held its first-ever offshore wind auction (ORESS 1). Four projects with a combined capacity of 3 GW were awarded. A second round of auction is scheduled by the end of this year, where additional offshore wind capacity will be allocated.