U.S. Dept. of Energy Invests in Offshore Wind Research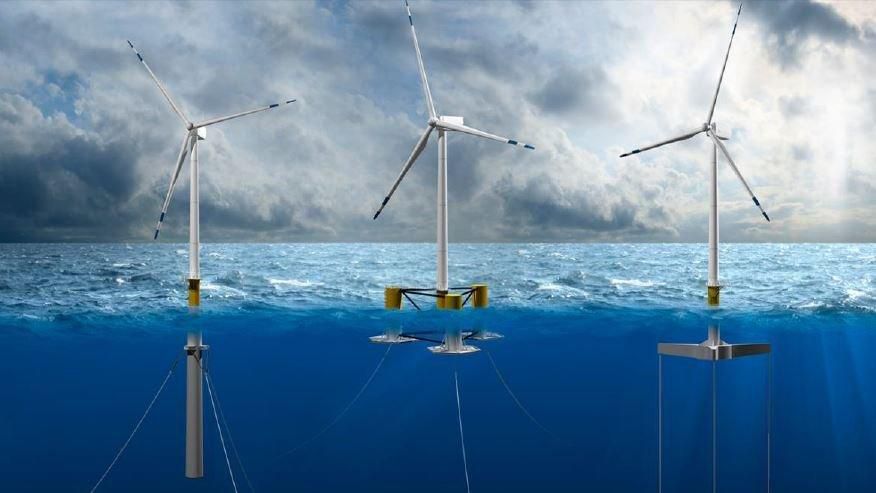 On Monday, the U.S. Department of Energy announced an $18.5 million investment in an R&D consortium that will investigate technical issues related to the installation of wind turbines on the U.S. continental shelf. Industry members of the research group will contribute funding and will benefit from the study's technological developments. In addition, $2 million will be allocated to DOE's national laboratories to support the consortium's activities.
In particular, the winning consortium could look at the challenges posed by site conditions at U.S. offshore locations. Unlike the proliferating European wind farms in the North Sea, many American offshore installations will have to contend with water that is too deep for fixed platforms (water in excess of 200 feet of depth). DOE says that this means that floating platforms will be required for most potential sites – a technology that is still in the early stages of commercialization.
"As the former Governor of one of the largest wind producing states [Texas], I know the value of wind power in our energy portfolio," said Secretary of Energy Rick Perry in a statement. "This work will further DOE's goal to accelerate the development of offshore wind technologies by supporting fundamental research to reduce the costs of offshore wind energy."
DOE's Wind Energy Technologies Office has funded $200 million in offshore wind research since 2011, including recent projects like the Pacific Northwest National Laboratory's ThermalTracker software, a program that speeds up time-consuming wildlife surveys for offshore wind farm site permitting. But WETO may have fewer resources to deploy in future years: The Senate version of the 2018 appropriations bill would maintain program funding for DOE's Energy Efficiency and Renewable Energy department near last year's levels, but the House version includes a 50 percent cut. Through the White House's Office of Management and Budget, DOE had proposed a larger 70 percent cut in the program's funding.
The Trump administration has focused its energy policy on coal, oil and gas, and EPA administrator Scott Pruitt said in October that he would "do away with [tax credits] that we give to wind and solar." The president has previously characterized wind farms as "disgusting looking" and an "environmental & aesthetic disaster," and recently proclaimed an end to the "war on beautiful, clean coal."
However, under Secretary Perry, the Energy Department says that the wind industry is a key part of its strategy to "cut carbon pollution . . . and bring the next generation of American-made clean energy technologies to market" – an apparent contradiction of the administration's priorities.