U.S. Adds More North Korean Vessels to Sanctions List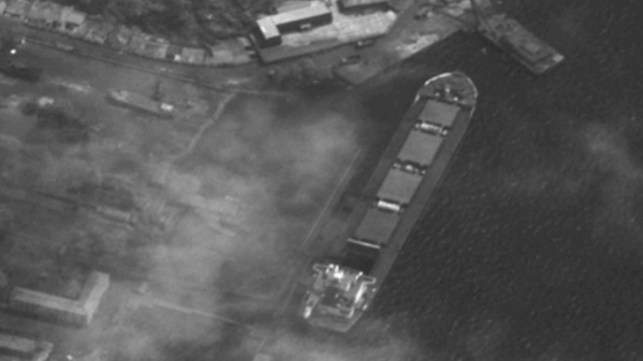 On Wednesday, the U.S. Treasury announced new sanctions on nine entities and six vessels for involvement in financing North Korea's nuclear weapons program. The sanctions prohibit American firms from doing business with the targeted organizations.
"The U.S. government is targeting illicit actors in China, Russia, and elsewhere who are working on behalf of North Korean financial networks, and calling for their expulsion from the territories where they reside. We are sanctioning additional oil, shipping, and trading companies that continue to provide a lifeline to North Korea to fuel this regime's nuclear ambitions and destabilizing activities," said Secretary of the Treasury Steven T. Mnuchin.
The newly sanctioned ships include the Goo Ryong, Hwa Song, Kum Un San, Un Ryul, Ever Glory and Ul Ji Bong 6. All are North Korean and therefore subject to U.S. sanctions. In addtion, Ul Ji Bong 6 allegedly loaded coal at Wonsan, North Korea and carried it to Kholmsk, Russia in September, a potential violation of UN sanctions. She is already on the United Nations Security Council list of vessels that are banned worldwide for sanctions-busting.
Among the newly sanctioned business entities are two Chinese import-export firms, the Beijing Chengxing Trading Co. and Dandong Jinxiang Trade Co. The Treasury's Office of Foreign Assets Control (OFAC) asserts that Beijing Chengxing sold two tons of high purity metals to North Korea, and that Dandong Jinxiang did business with a North Korean entity with known connections to Pyongyang's missile program.
In the past, U.S. sanctions on Chinese firms have led to protests from Beijing. After a previous round last August, the Chinese foreign ministry said that "we strongly urge the U.S. to immediately correct its mistake, so as not to impact bilateral cooperation on relevant issues."
The newly announced sanctions also target 10 North Korean businessmen who are accused of helping Pyongyang to secure supplies for its weapons programs and export military equipment abroad. One of them stands accused of arranging to supply North Korean laborers for projects in Abkhazia, a Russian-occupied breakaway province of Georgia.