Somalia Protests DP World Deal for Port of Berbera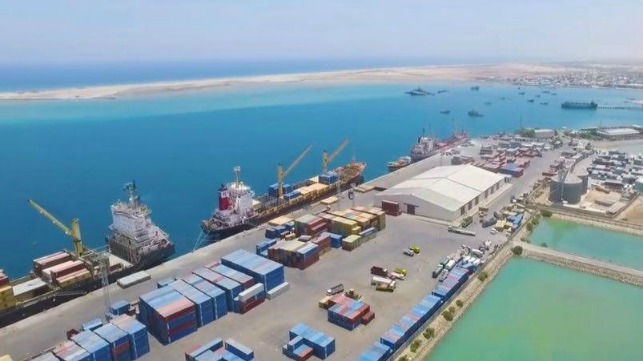 Somalia's lower parliament has voted to nullify a port investment deal between DP World, Ethiopia and the autonomous region of Somaliland. The agreement, announced March 1, would give landlocked Ethiopia a 19 percent stake in Somaliland's Port of Berbera, which is being developed by DP World under a 30-year concession agreement.
In a measure that passed by a 99-percent margin, the Somali parliament asserted that "it is only the Federal Government of Somalia that can engage in international deals," and that "all ports . . . in the country are national property," according to a translation provided by local media. Furthermore, the parliament found that "the DP World company intentionally violated the sovereignty of Somalia, so this company is banned completely from operating in Somalia."
The act would have to be approved by the upper parliament and by Somalia's president, Mohamed Farmaajo. If enacted, it is unclear how it would affect developments in Somaliland, which operates independently from Mogadishu. The resolution could potentially apply to DP World's existing contract for operations at the port of Bossaso in Puntland.
Somaliland said that the deal with Ethiopia was not a new development. "The present agreement is nothing new," the office of the president of Somaliland, Muse Bihi Abdi, said in a statement. "It is an extension of the agreement entered into between the Republic of Somaliland and DP World and approved by the parliament."
The rejection by the Somali parliament adds to DP World's political problems in the Horn of Africa. The government of Djibouti abruptly terminated DP World's concession for Doraleh Container Terminal last month, ending what would have been a multi-decade lease in a growing market.
In an earnings announcement released Thursday, the UAE-based port operator announced an annual profit of $1.2 billion for 2017, with gross throughput of 70 million TEU at facilities around the world. It attributed its strong performance to an improved global trading environment and growing market share. In a statement accompanying the report, chairman and CEO Sultan Ahmed Bin Sulayem acknowledged that "geopolitical headwinds in some regions pose a challenge," but he predicted continued high performance for the year ahead.