Djibouti Terminates DP World's Concession at Doraleh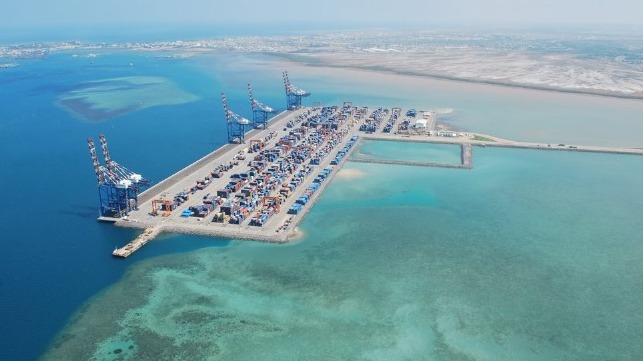 The Republic of Djibouti has terminated its long-running partnership with DP World for the operation of Doraleh Container Terminal (DCT), a joint venture that opened in 2008. The government of Djibouti agreed with DP World in 2006 for a 30-year concession agreement to operate the terminal, which augments the capacity of the International Autonomous Port of Djibouti.
"The Republic of Djibouti has decided to proceed with the unilateral termination with immediate effect of the concession contract awarded to DP World," said the office of president Ismail Omar Guelleh in a statement. The move is intended to serve "the higher interests of the nation, in particular those relating to the sovereignty of the state and the economic independence of the country." DCT will now be under the control of a government-owned terminal management company.
In 2014, Djibouti launched a suit against DP World over allegations that the company had made improper payments to Abdourahman Boreh, the former head of Djibouti's port authority, in exchange for favorable terms for the concession. Djibouti sought to exit the deal, but DP World denied any wrongdoing and noted that Djibouti's parliament had approved the agreement. Djibouti lost the suit last February.
In a statement Thursday, the government of Dubai accused Djibouti of illegally assuming control of the facility, and it announced a new legal action. "The Government of Djibouti today illegally seized control of the Doraleh Container Terminal S.A. from a Dubai Ports World owned entity that designed, built and, since 2006, operated the Terminal pursuant to a concession awarded by the Government in 2006," Dubai's media office said in a statement. "DP World has commenced arbitration proceedings before the London Court of International Arbitration to protect their rights, or to secure damages and compensation for their breach or expropriation . . . The illegal seizure of the Terminal is the culmination the Government's campaign to force [DP World] to renegotiate the terms of the concession." Dubai's government is the owner of Dubai World, a holding company that is the majority shareholder of DP World.
Doraleh is strategically located near the Strait of Bab al-Mandeb, which makes it well suited for transshipment cargo. It also benefits from a growing hinterland economy in Ethiopia and Djibouti. Doraleh's traffic has grown steadily to a total of about one million TEU per year, and Djibouti had expected to expand it with a second phase development to accommodate three million TEU per year. Phase II would have been in addition to the new Doraleh Multipurpose Port, a $600 million "flagship" project built by Djibouti and China Merchants Port Holdings (CMPorts) to accommodate container and bulk cargoes.