Philippine Forces Arrest Six Abu Sayyaf Pirates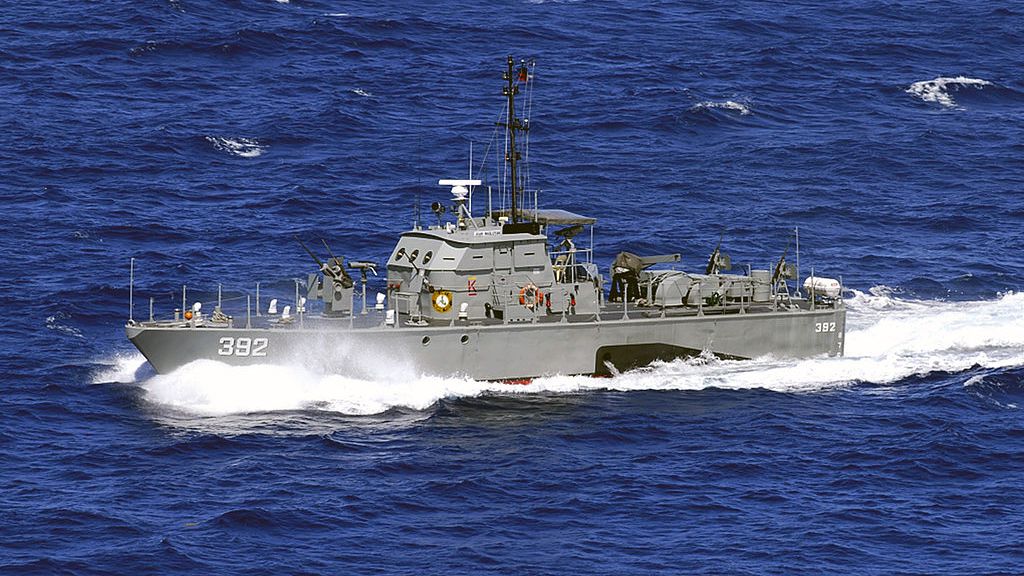 On Monday, special operations teams with the Philippine Naval Forces Western Mindanao Command arrested six suspected Abu Sayyaf pirates in a maritime interdiction operation near Sulu.
On the evening of November 19, at a fishing grounds between Sulu and Basilan, the commercial fishing boat Nancy 888 reported that it was being harassed and chased by two boats with armed men. In response, the Phillippine Navy activated two special operations teams aboard the patrol vessel BRP Manuel Gomez and dispatched them to the scene.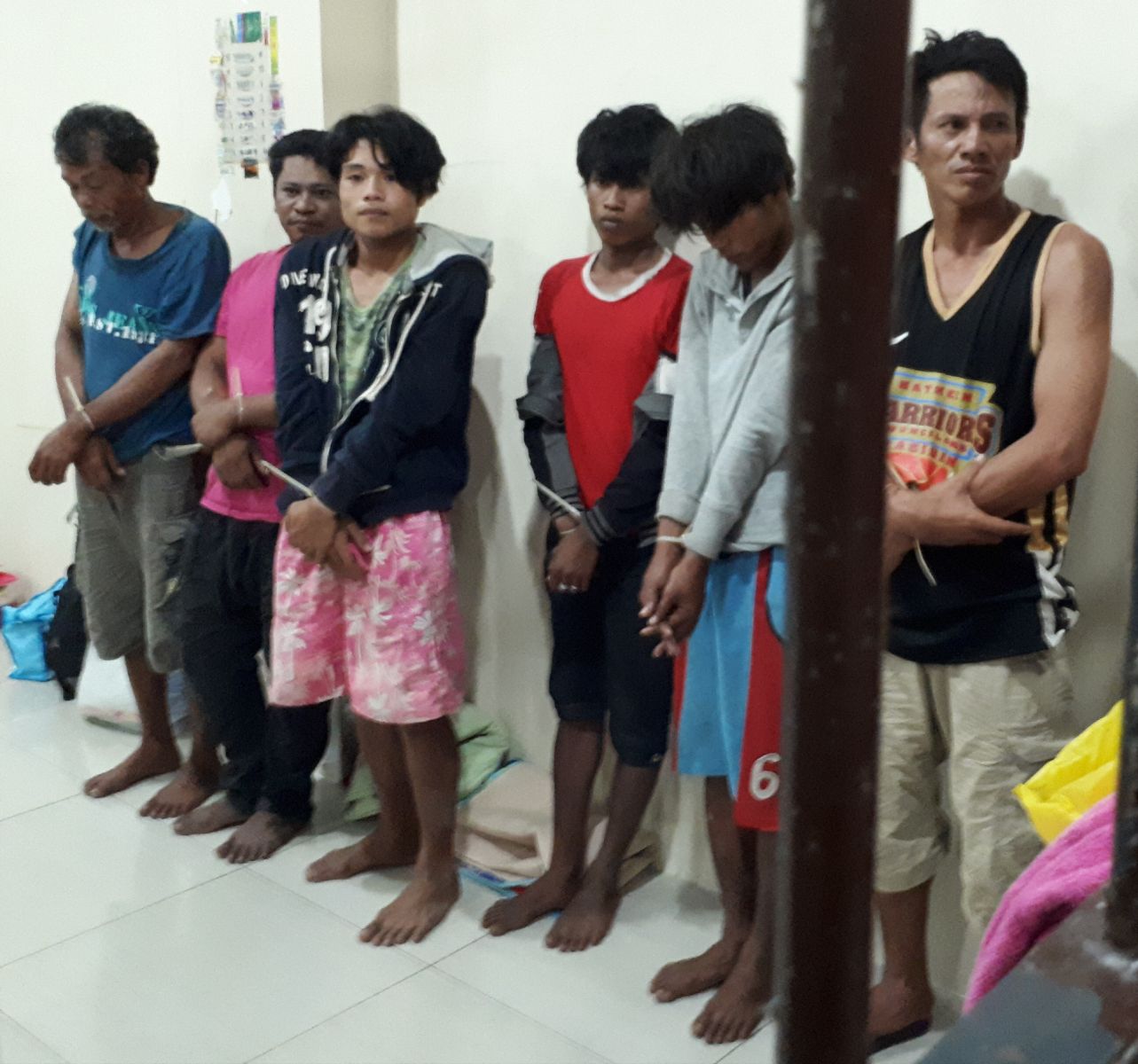 The naval forces intercepted the alleged pirates near Bolod Island and arrested six suspects (left): Omar Amping, 39, a suspected murderer with two outstanding arrest warrants; Gabby S. Juwa, 35; Jadi Luhadi, 21; Alcimel Abdulla, 18; Madi Jalilul, 19; and Sakkam Dekani, 60. In addition, the Philippine forces confiscated one M16 assault rifle with four magazines of ammunition.
Abu Sayyaf (ASG) was once a force to contend with in the Sulu Sea, conducting regular attacks on merchant ships, tugs and fishing boats and making off with their crews. Over the past year, a concerted effort by the Philippine military to disrupt and suppress the group's activities has greatly reduced the frequency of ASG's successful maritime kidnappings. Abu Sayyaf's longtime leader, Isnilon Hapilon, was killed during the five-month seige of Marawi earlier this year, along with 900 militants belonging to ASG and to the recently formed Maute group. Key Abu Sayyaf kidnappers Badong Muktadil and Guro Idzri have also been killed by Philippine forces in recent months.
However, previous military campaigns against the long-running terrorist group have only succeeded in reducing its size and its capabilities, not in eliminating its presence. Geographic and socioeconomic factors make the group hard to uproot: ASG has strong local ties and a decentralized leadership structure, and it operates in a 7,000-island, 250-nm archipelago offering ample space to hide and recuperate.