Petrobras Plans Huge Layoffs as Political Turmoil Erupts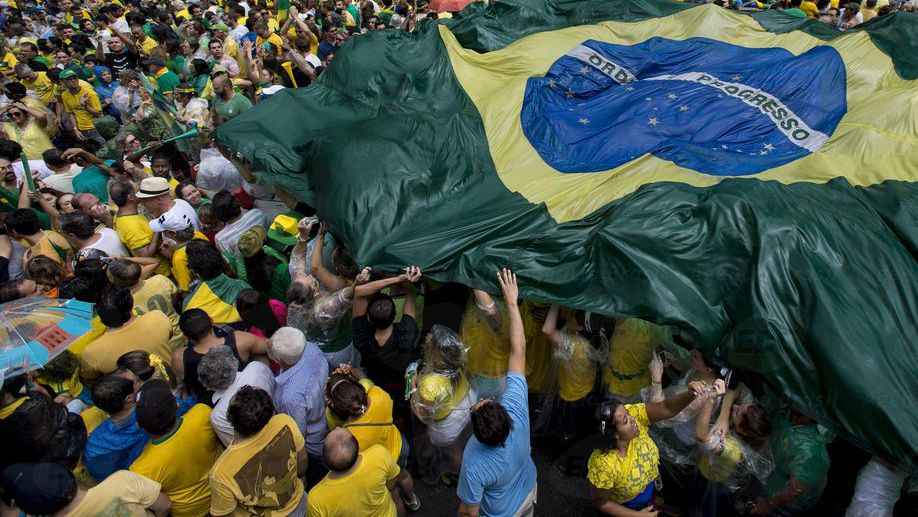 State-owned oil firm Petrobras is reportedly considering a voluntary layoff program to reduce headcount by 12,000 positions, according to the paper O Estado de Sao Paulo. The plans are to be formally announced next month, company sources say, as part of a strategy for operations through 2020.
The firm's executives reported general plans for layoffs in late January, but did not provide details at that time, citing ongoing contract negotiations with unions. The plans leaked on Thursday would be about 15 percent of the state oil company's 80,000 employees, and would also affect the staff of BR Distribuidora and Transpetro, two subsidiaries which may be put up for sale after the restructuring. The program will take applications from employees and will offer a compensation package based on several factors, including payscale and length of service.
The cuts would increase the global count of workers laid off since the start of the oil market downturn by several percentage points.
In addition to the layoffs, the company is expected to reduce capital expenditures by 20 percent over 2016-2020, and it plans to unload some $15 billion in assets this year alone; Brazil's government is considering a measure to allow offshore project development without Petrobras' majority ownership - a requirement at present - opening up the possibility of large lease sales.
The company is struggling under a debt burden of $130 billion, and the low price of oil is taking a toll on its revenues. Additionally, the reputational impact of a long-running corruption scandal is hurting its ability to work with its investors.
Shares of NYSE-listed Petrobras rose 10 percent on news of the staff reductions Thursday morning.
Meanwhile, thousands of protestors gathered outside of Brazil's congress late on Wednesday, with many others in Rio de Janiero, Sao Paolo, Belo Horizonte and Curitiba, protesting the attempted appointment of former President Luiz Inacio Lula da Silva as President Dilma Rousseff's chief of staff - an unusual reversal of the two politicians' positions, as Rousseff once held the same post in da Silva's government.
Prosecutors are reportedly building a case alleging that millions of dollars were funneled from Petrobras to Silva and those close to him, in the form of cash, services, real estate and luxury goods, and the opposition alleged that the new appointment was intended to shield Lula from these charges.
On Thursday, after a "chaotic" scene of protest and counterprotest at a ceremony inducting Silva into office, a judge issued an injunction suspending his appointment, NPR reports.
Rousseff's approval ratings are in the single digits, and lawmakers have begun formal impeachment proceedings against her on grounds that she manipulated economic data before her election campaign last year. Polling suggests that over half of Brazilians support her impeachment. Rousseff has said that she will not resign.