Matson Sues to Remove MSP Subsidies for APL's Guam Service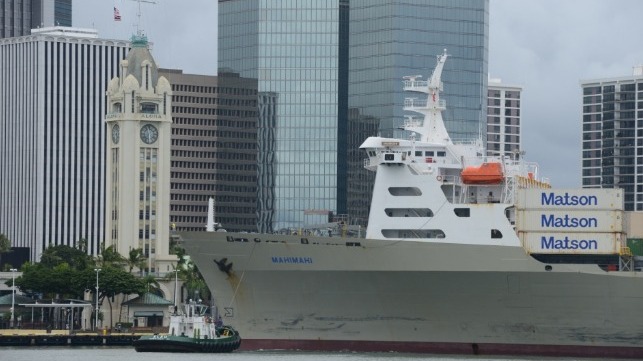 Hawaii-based carrier Matson has filed a federal suit in an effort to reverse Maritime Security Program enrollment for two vessels operated by its competitor APL, a subsidiary of French ocean carrier CMA CGM.
Several years ago, MARAD approved APL's request to replace two existing subsidized ships on the MSP list with the feeders APL Guam and APL Saipan, which would be repositioned to serve Guam and Saipan. According to Matson, these two subsidized vessels "directly compete with Matson's unsubsidized vessels that operate in these domestic trade routes," creating unfair competition. Matson contends that the MSP is primarily intended to support U.S.-flag vessel operations in foreign trade lanes, not domestic routes like those between U.S. states and U.S. territories.
"As a result of the APL decisions and the MSP subsidies resulting therefrom, APL is able to offer significantly lower prices than Matson for shipping cargo on the same routes, driving carriage from Matson to APL and altering the competitive balance in this domestic market," Matson alleged in the suit. "Since the APL vessels began to operate with MSP subsidies, Matson's unsubsidized vessels have lost carriage as measured in both volume of containers and revenue."
The subsidy is not the only operating difference between the two services: Matson uses American-made vessels on its mainland-to-Guam routes, but APL does not. Like almost all ships subsidized under MARAD's Maritime Security Program, the APL Guam (ex name New Dynamic) and APL Saipan (ex name Elisa Delmas) are foreign built. Purchasing a foreign-made vessel typically conveys a substantial capex savings, and Guam is exempt from the Jones Act's U.S.-build requirement.