Cruise Industry Poised for Growth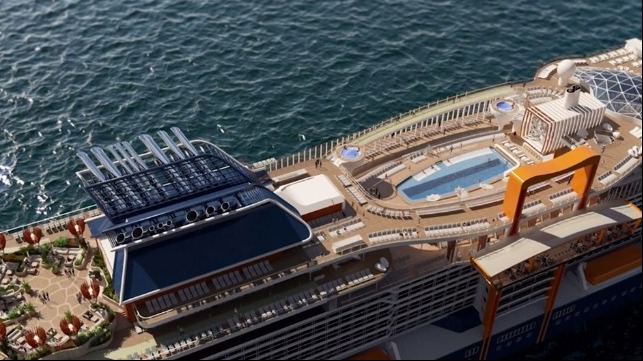 The cruise industry is poised for continued solid growth in 2018. The Cruise Lines International Association recently forecast better than five percent passenger growth for 2018 to reach a projected 27.2 million passengers worldwide. That comes after better than four percent passenger growth in 2017 and an increase of over 20 percent between 2011 and 2016.
New Ships
Among the developments to watch in 2018 will be an accelerating pace of new cruise ship introductions. A total of 1.3 million gross tons and over 35,000 berths is due to enter the market between April and December 2018. This represents approximately a seven percent increase both in worldwide tonnage and overall berths.
Many of the 10 new ocean cruise ships due for introduction are continuations of current platforms, including Royal Caribbean International's 230,000 gross ton, 5,400-passenger Symphony of the Seas. The fourth member of the Oasis class, she will also be the largest cruise ship in the world. Carnival Cruise Line, MSC Cruises and Holland America Line will each also introduce sister ships in their newest ship classes in 2018. Among the deluxe lines, both Seabourn Cruise Line and Viking Cruises will each introduce the fifth sister ship to their fleets.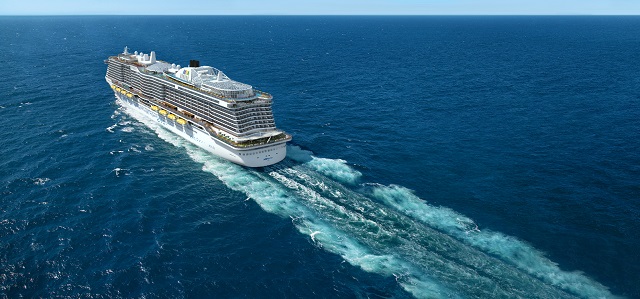 The two most noteworthy new ships, both representing innovative new platforms, will each launch at the end of 2018. Carnival Corporation's AIDA brand introduces in December the world's first LNG-powered cruise ship, the AIDANova, the first of 17 LNG-powered cruise ships currently on order. Celebrity Cruises is also introducing the Celebrity Edge, a new 129,500 gross ton ship, the first of four in a new class and its first new ship in six years. With a design that is outward facing to build a greater connection with the sea, the ship includes a cantilevered, floating platform that rises up the side of the ship, a rooftop garden and balconies that extend the staterooms to the edge of the ship.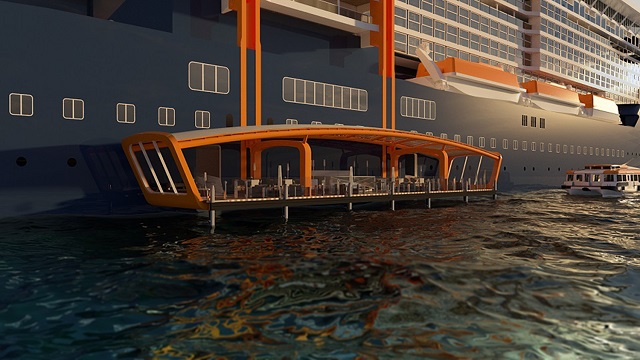 Many of the cruise lines will also be continuing extensive fleet revitalization programs to update their older ships. Norwegian Cruise Line, for example, has major overhauls scheduled for its Norwegian Star and Norwegian Sun. Royal Caribbean recently announced its Royal Advantage program while Celebrity Cruises will undertake a five-year, $400 million modernization of all its current ships starting in 2019. Crystal Cruises completes the redesign of its second ship in 2018.
Only Carnival Corporation is selling older tonnage. In the spring, P&O Cruises 700-passenger Adonia will be delivered to Azamara Cruises while the 1,300-passenger Costa neoClassica goes to Bahamas Paradise Cruise Line for two-nights cruises to Grand Bahama Island.
Growing Markets
A number of markets will also be contributing to the growth in the coming year.
Most significantly, the first of the new expedition cruise ships will be launched at mid-year, as part of a developing segment of the industry. Starting in 2018, over 20 ships with nearly 4,500 berths will be introduced offering expedition cruises. Ponant will be first during the summer with two ships in its four-ship Explorer class, while Hurtigruten's Roald Amundsen due late in 2018 and equipped with an auxiliary electric engine will be the industry's first hybrid electric vessel.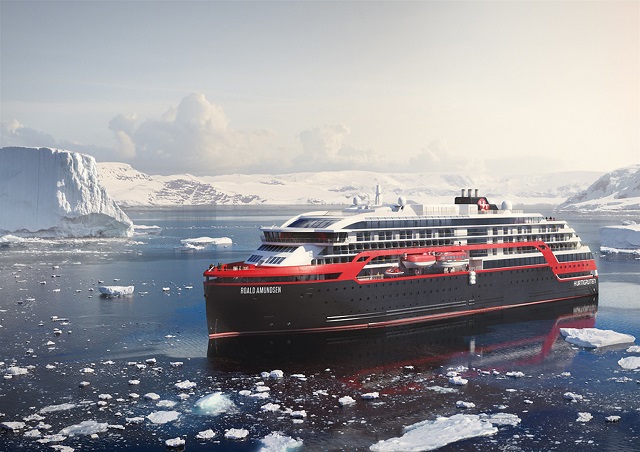 Among the destinations, Cuba continues to expand with both Norwegian Cruise Line and Royal Caribbean International dedicating more ships to the market in 2018. Alaska is also expecting a record year, including the introduction of Norwegian Cruise Line's new 167,800 gross ton, 4,000-passenger Norwegian Bliss. She will be the largest cruise ship in the Alaskan market and the first brand new ship to be introduced in Alaska in many years.
Other markets, however, will be slowing, such as China where there will be a reduction in berths while the cruise lines enhance their distribution systems. The European river cruise market is also reporting slower growth rates. For the first time since 2012, Viking River Cruises will not be introducing additional Viking Longships, but others in the market will be expanding including Crystal Cruises, which adds two river ships in 2018, Fred. Olsen which will launch its first river program, and U by Uniworld which is targeting younger travelers (ages of 21 and 45) for river cruising.
These developments will be key in driving the industry forward in 2018.