AIP for Ammonia-Fueled Engine Shows Green Fuel's Prospects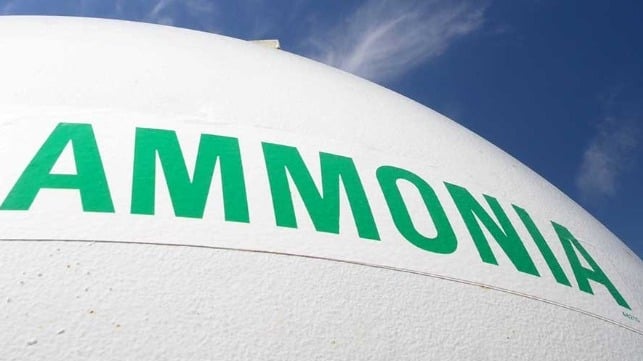 As the race to find the next alternative fuel for the shipping industry intensifies, ammonia has this week received a major backing as developers continue refining its value chain.
On Thursday, the Swiss-based and Chinese-owned engine manufacturer WinGD announced that its ammonia-fueled two-stroke engine had received approval in principle (AiP) from Lloyd's Register. The approval of the X-DF marked an important milestone in the commercial production of ammonia-fueled vessel designs.
With the AiP, WinGD said that the first engine to be developed, the 52-bore X52DF-A, will be available for delivery from Q4 2024 and could power a range of vessels including gas and bulk carriers. WinGD will also extend the X-DF-A platform to a 72-bore variant in 2025 followed by other engine sizes in 2026 depending on the market needs. This is to allow the engines' application to a wider range of vessel types from small to very large designs.
"Time is of essence as shipping looks to clean power solutions. This approval shows the industry that WinGD is leading the way in bringing carbon free-ammonia power to the deep sea-fleet. These technologies will be available long-before emission targets require them, giving operators vital space to plan and gain experience," said WinGD CEO Dominik Schneiter.
As part of the AiP process, Lloyd's Register considered the engine safety concept, risk assessments and preliminary engine and fuel supply system design.
In June, WinGd entered into a unique partnership with Japan's Mitsubishi Corporation, which has made significant investments in readiness for ammonia fuel. Through its shipbuilding division, Mitsubushi pledged to offtake WinGD's ammonia-fueled engines.
In addition, Mitsubishi is also positioning itself as an ammonia fuel supplier. Early this year, Mitsubishi in partnership with six other Japanese companies commissioned a study to investigate the possibility of converting some of its existing LPG tanks at Namikata Terminal in Imabari into ammonia tanks. The terminal could handle approximately one million tons of ammonia per year by 2030.
On Friday, Mitsubishi signed a memorandum of understanding with the U.S energy company Proman to study a potential clean ammonia production project in Lake Charles, in Louisiana.
"Our vision is to establish an ammonia terminal in the early stage of the ammonia market, creating a low-cost ammonia import hub that can accommodate large vessels," Takao Hariya, head of Mitsubishi's next-generation fuels, told delegates on Friday at the Third International Conference on Ammonia Fuel in Tokyo.