IN THE KNOW Podcast 5: Changing Weather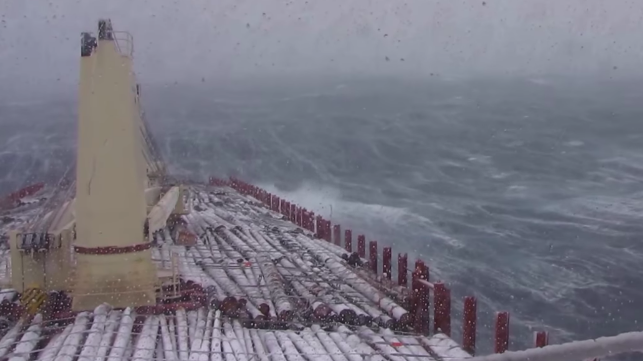 In this episode of the Maritime Executive Magazine podcast, editor-in-chief Tony Munoz spoke with marine meteorology expert Lee Chesneau about changes that the National Oceanic and Atmospheric Administration (NOAA) is making to its ocean weather charts, which thousands of mariners rely on for high seas forecasting.
According to Chesneau, many deck officers may not be aware of these changes, which could have significant implications for safe and efficient vessel routing. Listen in on their conversation for more on this story:
Recent changes to the contents of the surface forecast charts: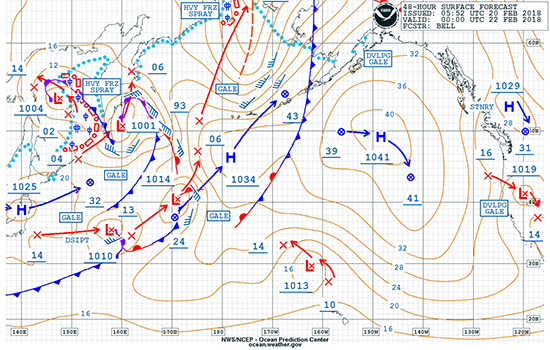 48-hour surface forecast created before March 7 (NOAA OPC)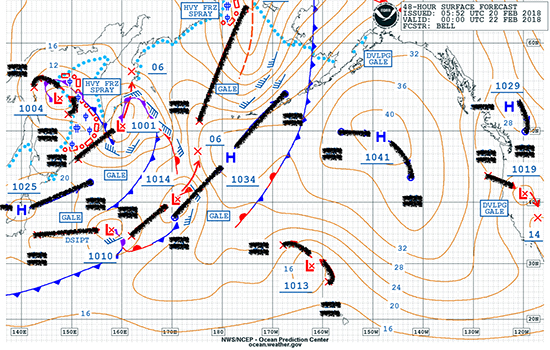 The same chart as it would appear after March 7, omissions in black (NOAA OPC / Lee Chesneau)
This episode of IN THE KNOW is brought to you by KVH AgilePlans, a complete satcom service on the number one maritime VSAT network. With the new KVH TracPhone V7HTS terminal, your vessels can connect worldwide with data rates as fast as 10 megabytes per second on an unlimited use data channel. For more information, please visit http://landing.kvh.com/kvhagileplans.
The opinions expressed herein are the author's and not necessarily those of The Maritime Executive.