Blaine Dempke, President, Markey Machinery Company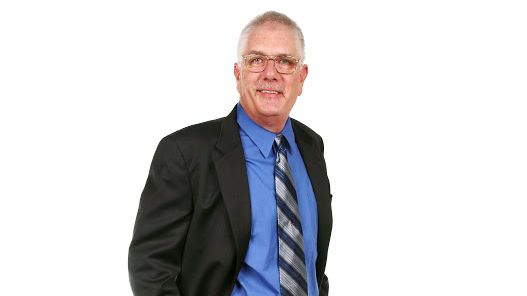 (Article originally published in Sept/Oct 2015 edition.)
Markey is the first name in winches, and Dempke's goal is to keep it that way.
Markey Machinery has a well-deserved reputation for the quality and longevity of its products, a reputation developed through good times and bad over the course of its 108-year history. Tell us about that.
I believe it is rooted in our unwillingness to compromise in the design of the product. As you might expect, in any competitive industry there is a lot of pressure to produce equipment to the minimally acceptable level of quality, which always requires compromises either in weight, quality of the drive systems or design. We don't do that, and never have that I know of. When you stop and think that lives depend on our winches and that your typical boat is a 30+ year investment, why would we even consider producing a lesser product? People also appreciate our service on the support side and our ability to service products that are as much as 90 years old.
The company's founder, Charles Markey, was fond of saying his winches and deck equipment are built "Hell for Stout." What does that mean?
It has a lot of different meanings to me. I usually explain it as meaning "strong and robust," but it can also mean "very heavy-duty." Dependable. Reliable. Won't break. Along those lines.
How many employees and facilities are there? Are you based entirely in Seattle?
We seldom exceed 42 to 50 people, and we are based entirely in Seattle.
How is business, and what is the outlook for this year and next?
Business is good, and getting even better. We've exceeded all our goals in the last three years, and the next two look equally bright.
What's the difference between a winch and a windlass?
A winch handles soft-line, wire rope or cable. A windlass hoists the anchor using stud-link chain.
Explain for our readers what these machines do.
That's a big question. They do almost anything imaginable when it comes to lifting, lowering or moving a payload. Some applications carry a higher liability than others, so you find all kinds of specialty niches in the winch industry. We tend to focus on the workboat side, tugs, ATBs, barges, research vessels, and vessels built for specific tasks.
Are winches the company's main product? Give us an idea of the different kinds of winches and their uses.
Yes, winches are our main product, and there are almost an infinite number of varieties. We also do a lot of controls and winch instrumentation engineering along with contract fabrication, machining and engineering services, and project management. Here are some of the main types of winches:
Escort & Ship-Assist Winches: These go on tugs and are used to help moor big ships or deploy line up to a large oil tanker or LNG ship to safely maneuver them through tight channels. The biggest danger to a large ship is loss of rudder control or loss of the main engines. In this event, the tug is well-positioned to take over and control the vessel, perhaps even bringing it to a stop before it becomes grounded.
Towing Winches: These carry 2,500' to 3,500' of wire rope that hooks up to a barge so that the barge can be towed from here to there.
Anchor Handling Winches: Similar to a towing winch and sometimes used for towing, but built specifically to work with oil platforms or other floating platforms to help with putting out and retrieving the moorings.
Mooring Winches: Typically found on barges, they put out wire or soft line to the dockside mooring chocks so that the barge can be held in place.
Anchor Windlasses: Deploy and retrieve the ship's anchor, using chain.
Capstan Windlass: Similar to an anchor windlass except it is oriented vertically and includes a capstan barrel.
Capstan: A vertically oriented barrel that rope can be wrapped around. Used by crewmen to pull in something heavy.
Deep-Sea Research Winches: You'll find these on research vessels like Scripps Institute of Oceanography's Revelle or Woods Hole Oceanographic Institution's Atlantis. They carry upwards of 30,000 feet of small wire and deploy water-sampling devices and other instrumentation used for monitoring the world's oceans.
Near-Shore Research Winches: Similar to the deep-sea version but smaller and lighter and with less wire. Primarily used to deploy water-sampling devices in shallower depths, harbors or closer to shore.
Traction-Winch Systems: Similar to the deep-sea research winch except they include a traction-head, which multiplies the line-pull of the storage reel.
What other products does the company make?
We always get approached to design something new. For example, we built the special-purpose winch used to pull in and push out the floating bridge that provides access to Ford Island in Pearl Harbor, Hawaii. We also built a truck-mounted winch that was used to deploy an aerostat (moored balloon).
What is your biggest market?
That is very dependent on the cyclical nature of the marine industry. Sometimes workboats are hot. Other times it's research vessels. Lately it's been a combination of the two.
You make and service all your products, correct?
We service everything ourselves. In the construction of the winches we sometimes employ outside shops to help manufacture the parts or provide assembly services.
Are there non-marine applications for any of the company's products?
Only on the rare occasion when a specialized project requires a specialized winch.
Does Markey sell its products outside the U.S.?
We have agents in both Japan and China that promote Markey winches, and we have sold winches through them for use in many different countries. We've recently landed two big projects, one for six tugs for service in NW Australia and another for a new research vessel being built in China.
Is there a profit-sharing program for employees?
The union machine shop has its own pension plan, and office employees have a 401(k) with profit-sharing provisions.
We understand you have employees who have worked for 30 or 40 years and even longer. That is a real tribute to the company culture and to you. How do you explain it?
I attribute it to the fact that the owners are still actively involved in the day-to-day operation of the company. When ownership – or the private equity firm that owns a company – delegates the leadership responsibilities, something gets lost. On any given day, any employee might step into my office and provide me with insight into something that needs to be dealt with. That just can't be done with a cell-phone and laptop.
Tell us about yourself. What is your background and how did you come to join Markey Machinery?
After graduating from high school I decided I wanted to be a drafter like my Dad, who worked for Boeing. A local employment firm recommended I talk to an outfit called Markey Machinery, and I subsequently accepted a job there as an entry-level drafter. Over the next 38 years I progressed upwards through the Engineering and Sales departments.
In 2001 you and a partner purchased the company from the Markey family, ending three generations of family leadership. What led to that decision, and is the Markey family still involved?
Well, my partner Robert LeCoque and I both joined the Company at age 18, so we both grew up here. I worked side by side with Mike Markey for nearly 20 years. After his Dad's death in 1989, Mike had to assume the role of President. He served as President up until 1996 when he realized he preferred to work more in the sales role, so he appointed me President and Robert Vice President and made it clear that this was leading up to his selling the Company to us when the time was right. Today, all of the Markey family is gone. Mike Markey continued to visit us here up until his death in 2013, and he was always pleased to see his confidence in us confirmed by the continued success of the company.
What are your goals for the company?
In the longer term my goal is to ensure the continuity of the Markey name for many years after I'm gone.
What aspects of the business excite you the most?
Being successful, producing equipment that our customers expect, and not having to compromise. Of course there's also the excitement that comes with each and every new order. That provides us with validation that we're still strong.
What is your biggest challenge as president of an industry-leading company?
Keeping a lid on ever-rising costs, whether labor or materials, although the bigger challenge is just making sure we never tarnish the Markey name or reputation for the highest quality.
How would you describe your management style?
Laid-back? I'm not sure, never really thought about it. Perhaps that's the luxury of working alongside 40+ other professionals who take their work as seriously as I do.
Would you ever take the company public?
We're just not big enough, so no.
Is there a succession plan in place for when you retire?
Absolutely. Though Robert and I are only in our mid-fifties, we were here to see the results of improper planning when the company transitioned from Charles Markey to Mike Markey, which fortunately worked out okay. But it showed us that we better not leave it to chance.
Do you actively lobby on behalf of the domestic maritime industry and the Jones Act?
The maritime industry here in Seattle needs all the help it can get since it seems the city council and mayor would rather support paid sick-leave or any other progressive social idea. So yes, I do lobby on behalf of the maritime industry. As for the Jones Act, it hasn't done any harm whatsoever to the maritime industry that I can see, so I support it when the opportunity arises.
What do you do in your spare time?
That's simple. I work and I play golf. Owning this company, or any other company, I imagine, means it's on your mind 24/7, so I prefer to keep things simple with not a lot of distractions. – MarEx
Jack O'Connell is Senior Editor of the magazine.
The opinions expressed herein are the author's and not necessarily those of The Maritime Executive.