Port of Valencia Warns of Cargo Diversion When New CO2 Rules Take Effect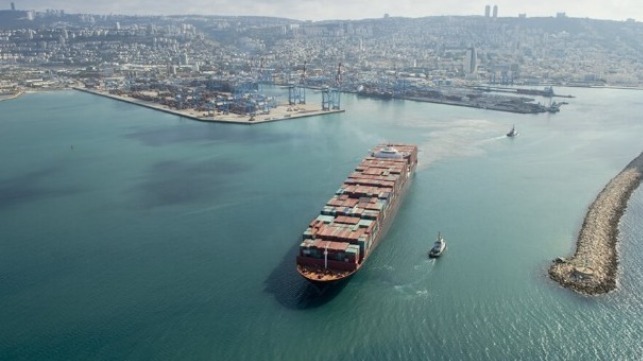 The extension of the EU's cap-and-trade system to shipping could reduce the competitiveness of ports in the bloc, particularly for transshipment cargo, according to a growing number of European seaports.
The Port Authority of Valencia (PAC) has joined the list of worried stakeholders who are concerned about the impacts of the European Union's Emissions Trading System (ETS), a carbon cap-and-trade regulation that will be applied to shipping interests for the first time on January 1, 2024.
Originally established in 2005 as a market-based mechanism to tackle greenhouse gas emissions, the ETS primarily targeted energy intensive sectors like power generation and manufacturing. It was expanded to include the shipping sector in May of this year. Come January 2024, shipping operators will be required to monitor and report their emissions and surrender allowances for every ton of CO2 they emit. The emission rights will be based on the route of the ship, with longer journeys paying a higher rate. Consultancy firm Hecla Emissions Management has warned that during the first three years, the liability for the shipping industry might reach nearly $20 billion.
The ETS will apply to all shipping companies operating vessels of over 5,000 gross tonnage, regardless of their flag or ownership, and will cover emissions from voyages with EU territorial waters as well as from voyages between EU and third countries.
PAV asserts that the ETS will heavily impact ports in Europe, since shipping lines will avoid the bloc to escape the liabilities that come with the tax - significantly reducing transshipment business in the bloc.
The ETS could also benefit competing ports outside the bloc, who could receive more business as ships change their routes.
The authority identified the ports of Tanger Med in Morocco and East Port Said in Egypt as two likely key facilities where shipping liners might divert transshipment cargo to avoid liabilities. The Port of Tekirdag Asyaport in Turkey is another non-EU port that could also attract transshipment business that is currently being carried out in European ports.
Other potential diversion ports to watch could include Ambarli, Aliaga, and Mersin in Turkey; Ashdod and Haifa in Israel; Beirut, Lebanon; Damietta II, Egypt; Nador West Med, Morocco; and Cherchell in Algeria.
Although the ETS law targets non-EU ports near the EU with a high share of transshipment business, there are fears of carbon leakage if not properly enforced. To avoid this loss of business to nearby ports, PAV is urging the EU to include these ports on their list for monitoring so that they will also be subjected to ETS CO2 costs.
In their statement the PAV said, "We understand the EU must pay due attention to the evolution of other ports located in the Mediterranean area, as they have installed operational capacity that makes them potential enclaves to which important volumes of transshipment could be diverted."
By adding more ports to the current list, the PAV hopes to protect the competitiveness of EU ports, safeguard the transshipment business, avoid carbon leakage, and ensure there is no diversion of ships to non-European ports.
Major ports in Europe are already recording substantial declines in cargo. The Port of Valencia has not been spared, posting a 10 percent TEU decline after handling 5.1 million TEU in 2022 and 5.6 million the previous year.