Forecasting the Tanker Market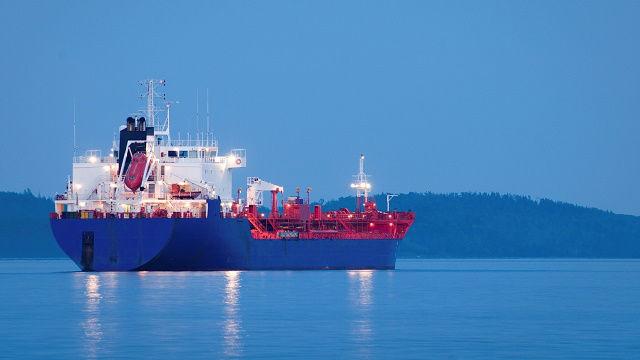 Charter rates for tankers (both clean and dirty) were, on the whole, lower in 2013 and 2014 than in the period 2010-2012. But it is possible to see that the Baltic Clean and Baltic Dirty Tanker Indices recovered toward the end of 2014 and the beginning of 2015.
At the start of 2013, investment bankers were complaining about the difficult situation. "Crude rates remain in the doldrums," declared RS Platou Markets AS from Oslo, Norway. Jens Martin Jensen, CEO of Frontline, summarized the matter in a more ominous fashion: The market was in a "state of panic." Jensen added that his VLCCs needed to earn $24,200 per day in order to not make losses. Jensen will be taking a deep sigh of relief these days since, as Chart 1 indicates, the one-year charter rate for a VLCC now stands at $33,000 per day compared with $23,750 per day exactly one year ago.
Chart 1: Monthly VLCC Charter Rates (Source: König & Cie.)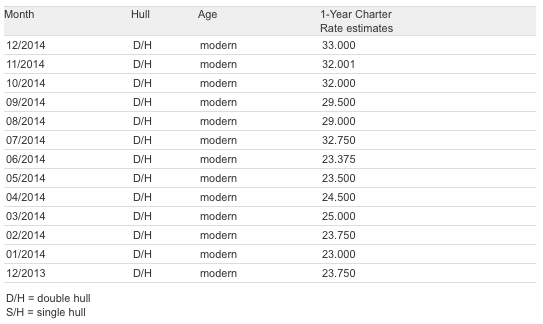 It is also necessary to recognize, however, that massive numbers of newbuildings were launched in 2014 as part of the reaction to the improving market – a total of 12 million deadweight tons. After subtracting scrapped vessels, this resulted in global fleet growth of approximately five million deadweight tons (about 1.7 percent of the global fleet).
In 2015 it is anticipated that the growth rate will equal 1.6 percent of the global fleet. This means that, after subtracting scrapped vessels, an additional 10 million deadweight tons will be put in service. 2016 looks worse: Estimated global fleet growth of just over three percent will inevitably drive down charter rates.
Growth rates provide a good general overview of the fleet. But it is also possible to investigate one level deeper. For example, based on 2013 statistics, 42 percent of the global tanker fleet is older than 15 years. By comparison, only 27 percent of the global container and bulk carrier fleets is older than 15 years. In other words, scrapping older tankers may offer greater chances of success in supporting charter rates in the short term.
Moreover, newbuilds are concentrated amongst the VLCCs, Suezmax and Aframax crude tankers. Newly built product tankers reflect only a small share (about 17 percent of tanker newbuilds). With a little luck, excessive overcapacity in this segment can be avoided.
Erik Kravets is co-founder of Kravets & Kravets, a German law firm specializing in maritime matters.
The opinions expressed herein are the author's and not necessarily those of The Maritime Executive.