Inadvertent Support for Slavery and Human Trafficking
The total illegal profits obtained from the use of forced labor worldwide are estimated to be US$150.2 billion per year. Two thirds of this is generated by forced sexual exploitation, amounting to an estimated US$99 billion per year. Domestic work, agriculture, fisheries and other economic activities generate the remaining US$51 billion.
According to the ILO's Profits and Poverty report for 2014, profits are highest in Asia (US$51.8 billion) and developed economies (US$46.9 billion), mainly for two reasons: the high number of victims in Asia and the high profit per victim in developed economies.
Forced labor includes practices such as slavery and debt bondage, including trafficking in persons by means of coercion, abduction, deception, abuse of power and vulnerability.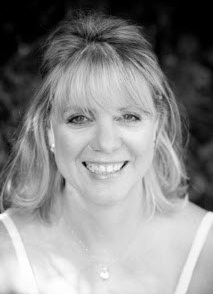 Lawyer Colleen Theron works tirelessly and voluntarily for Finance Against Trafficking to help organizations eliminate forced labor from their supply chain. Her involvement started three years ago when she was presented with the statistics on trafficking for the first time.
She was horrified. People trafficking is the fastest growing crime around the world today, she says. A person is sold every 30 seconds.
In their 2012 survey, the ILO estimated that 20.9 million people are in forced labor, trafficked for labor and sexual exploitation or held in slavery-like conditions. The vast majority − 18.7 million (90 percent) – are exploited in the private economy by individuals or enterprises.
Of these, 4.5 million (22 percent) are victims of forced sexual exploitation, and 14.2 million (68 percent) are victims of forced labor exploitation, primarily in agriculture, construction, domestic work, manufacturing, mining and utilities. The remaining 2.2 million (10 percent) are in state-imposed forms of forced labor, such as prisons or in work imposed by military or paramilitary forces.
Like sustainability and the environment, the situation can no longer be ignored. "What has become clear in recent months is that the corporate social responsibility landscape is changing, and businesses have to take note of the increasing, collective voice emanating from consumers, activists, governments, intergovernmental and international organizations about the atrocities of human trafficking and the responsibility that lies with the business community."
One of the most pertinent of these voices is the UN and the Guiding Principles on Business and Human Rights. These principles state that the responsibility to respect human rights is a global standard of expected conduct for all business enterprises wherever they operate.
Even unintentional involvement in human trafficking activities carries legal implications for business and also implies reputational risks, says Theron.
"The truth is that any organization may find it extremely difficult to trace their multi-national and possibly fragmented supply chain. This is why we must begin with a risk-based approach. If companies can begin to identify areas of high risk and focus on these, to ask questions of their suppliers and their supplier's suppliers, they can start to make that change."
Finance Against Trafficking aims to be the enabler for business, helping them to understand the impact it could have on them, the areas of their business most vulnerable and to provide them with the tools and guidance necessary to minimize the risk.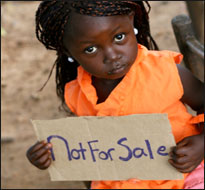 Theron and her colleagues, which include anti-money laundering specialists, fraud specialists, lawyers and bankers, all volunteering their time, have developed a computerized tool. "ChainChecker will help you understand more about the risk and vulnerability to human trafficking within your business and supply chain, highlight areas of concern and provide practical guidance and steps you can take to mitigate this risk."
The role of business is crucial, she says. "Although the rule of law and responsibility of government is critical, in many countries business has more influence than government in communities, because it is business that has more impact across supply chains directly and indirectly. So unless business really starts looking at how they address trafficking, and unless there's a holistic approach, there is never going to be change."
There are many areas where organizations could inadvertently be contributing to the problem of trafficking, and there are clear parallels between environmental performance, sustainability and human rights performance for organizations looking at their corporate social responsibilities. "What do organizations have in their canteens?" asks Theron. Testimonies from survivors of forced labor on fishing vessels have revealed that many of the vessels on which they suffered exploitation used banned fishing gear, fished in prohibited areas, failed to report or misreported catches, operated with fake licenses, and docked in unauthorized ports—all illegal fishing practices that contribute to resource depletion and species endangerment.
"A lot of organizations have contract cleaners. The extent of trafficking in people in cleaning has increased 10 fold according to the Trafficking in Persons report for 2014. It's just mind boggling," she says.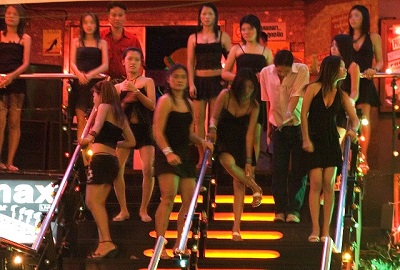 Women and girls represent the greater share of the total number of people in forced labor – 11.4 million (55 percent) compared to 9.5 million (45 percent) men and boys. "There is a huge problem with minors, girls, being trafficked into hotels, and a lot of this is in very flash hotels. We would ask, do you have a responsible business travel policy? Do you have preferred travel agents and hotels? Do you have gross misconduct built into your corporate policies for situations where an executive is found with a trafficked minor?"
Superannuation and pension funds can also be examined to ensure ethical investment policies, she says. "The experience I've had with companies that want to change is that they will increase the amount of people involved. Not only their senior managers but their procurement people, their finance people, their operations people and their human resources people. They get a real snapshot of the business and try to tackle it holistically. That's where we start seeing change, because people from the different areas become more aware and start thinking about the issues."
As well as ChainChecker, Finance Against Trafficking has published a handbook on "Applying the Guiding Principles for Business and Human Rights in the Fight Against Human Trafficking", by Colleen Theron and Clare Titcomb. This and other resources can be downloaded here.
The opinions expressed herein are the author's and not necessarily those of The Maritime Executive.