Trump Put to the Test in Asia Pacific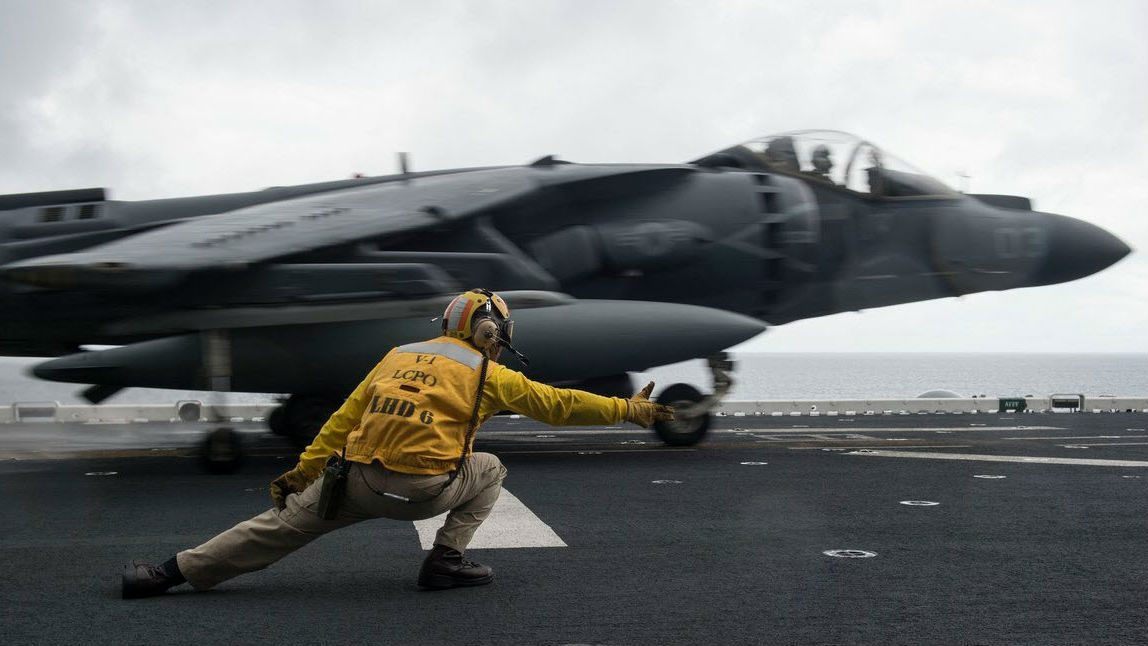 The U.S. is positioning itself to respond to two of its toughest maritime challenges in the Asia Pacific region, and many view maritime tensions in the region as a critical test of President Donald Trump's leadership.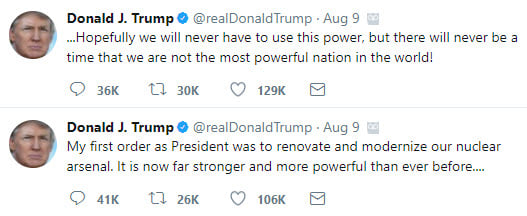 Guam
The nation is currently mobilizing its military and maritime resources to respond to North Korea's plan to fire intermediate-range missiles into the 40-kilometer (25-mile) maritime territory of Guam, a U.S. Pacific territory.
Trump hinted on Twitter that military solutions are now fully in place, "locked and loaded," whilst also indicating that he wished North Korea leader Kim Jong-un would find another path.

Preparing for a military confrontation, the U.S. Navy has placed 10 guided-missile destroyers in Japan. The destroyers are armed with Tomahawk missiles and Aegies missiles defense system that are capable of being be used for attack and missile interception purposes.
Center for American Security Studies (CASS) Senior Fellow Jerry Hendrix, a former Navy Captain, told U.S. media that the military operational response against North Korea would be a swift and multi-dimensional attack if North Korea pushes ahead with its plan to fire missiles on Guam. Washington and CASS also announced that U.S. strategies will likely include preemptive, defensive and counter strike missions.
Guam is home to 162,000 Americans and foreign expats, and it is reported to have at least 3,300 military personnel present.

Freedom of Navigation in the South China Sea
Further west, the U.S. is facing another maritime challenge with China's reported expansion of military infrastructure in the South China Sea.
Last week, the Asia Maritime Transparency Initiative (AMTI) reported that small buildings and construction materials were spotted in Antelope Reef, Observation Bank, Quanfu Island and Yagong Island in the South China Sea. AMTI says that China occupies 20 outposts in the Paracel Islands. Three now have protected harbors capable of hosting large numbers of naval vessels; four others have smaller harbors, with a fifth under construction at Drummond Island. Five of the islands contain helipads, with Duncan Island housing a full helicopter base. The largest of the Paracels, Woody Island, has an airstrip, hangars and a deployment of HQ-9 surface-to-air missile batteries, says AMTI.
With this growing challenge, the U.S. government deployed the destroyer USS John McCain last week in a freedom of navigation operation. The ship sailed 12 nautical miles from Mischief Reef. Calling it a provocative move, China's defense ministry warned the U.S. that the operation violated international and Chinese law that harmed China's security and sovereignty.
Tough and Decisive
Trump promises to be "tough and decisive" with some praising him for being unpredictable.

The opinions expressed herein are the author's and not necessarily those of The Maritime Executive.