Military Drones Prove Vulnerable to GPS Jamming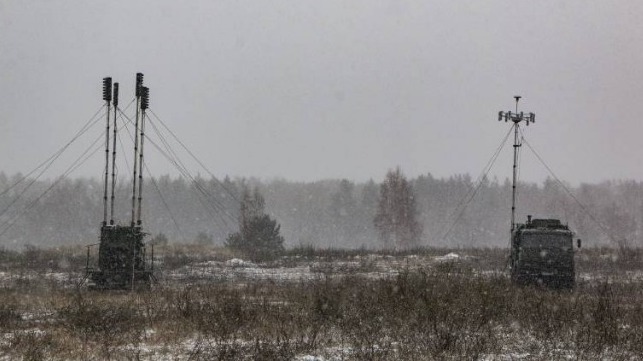 Maritime security experts have warned for years about the hazards that simple GPS jamming methods could pose to merchant shipping. According to American defense officials, the Russian military is deploying a weaponized form of GPS jamming that is effectively blocking some U.S. drone aircraft operations over Syria - and is even affecting drones equipped with anti-jamming technology. As more and more operators contemplate the deployment of autonomous vessels and aircraft in the maritime space, the vulnerability of high-specification military hardware to GPS jamming may pose a cautionary tale.
So far, the attacks have only affected small surveillance drones, four officials told NBC News, not the U.S. Air Force's armed Predator and Reaper models. They declined to discuss whether any of the small aircraft had gone down as a result of jamming. High-end drones like the Global Hawk, Predator and Reaper are equipped with inertial navigation systems, which do not depend upon external signals for positioning, in addition to their GPS receivers.
According to the U.S. Army's Asymmetric Warfare Group, the Russian military has invested heavily in electronic warfare gear in recent years, and its units "layer these systems to shut down FM, SATCOM, cellular, GPS, and other signals." Russian forces have used these jamming capabilities before. During the Ukraine crisis in 2014, Russian forces grounded a U.N. surveillance drone fleet during operations in Eastern Ukraine using GPS jamming, and Ukrainian forces reported widespread comms degradation. Last year, the U.S. Maritime Administration reported a GPS spoofing attack off the Russian Black Sea port of Novorossiysk, which caused the GPS displays on multiple merchant ships to show incorrect positions. The incident was not definitively linked to Russian forces, but reports indicate that it affected at least 20 ships.
Jamming coincides with suspected poison gas attack
The jamming incidents over Syria have been happening for several weeks, according to NBC News. The time period and the location of the jamming overlap with the latest series of suspected chemical weapons attacks on civilians in rebel-held eastern Ghouta, a suburb of Damascus, and U.S. officials told NBC that they believed that Russian forces used the jamming to impede aerial surveillance after the incidents. The U.S. is currently considering retaliatory measures for the use of chemical weapons on a civilian population; Russia, which backs the Syrian government regime of Bashar al-Assad, has denied that the attacks occurred.
Five years ago, Ghouta was the scene of another massive chemical weapons attack: on August 21, Syrian forces used rockets filled with sarin gas to kill between 280 and 1,700 people in the region, including civilians. To prevent a Western military intervention, Syria's government reached a diplomatic agreement with the U.S. to dispose of all of its chemical weapons, with Russia as the guarantor of the program. The U.S. alleges that Russia has not fulfilled this role. "For Russia to claim that the Assad regime has eliminated its chemical stockpiles is just absurd. Its continued denial of the Assad's regime culpability in the use of chemical weapons is simply incredible," U.S. disarmament ambassador Robert Wood said in February.
The opinions expressed herein are the author's and not necessarily those of The Maritime Executive.