In Memoriam: Helen Delich Bentley (1923-2016)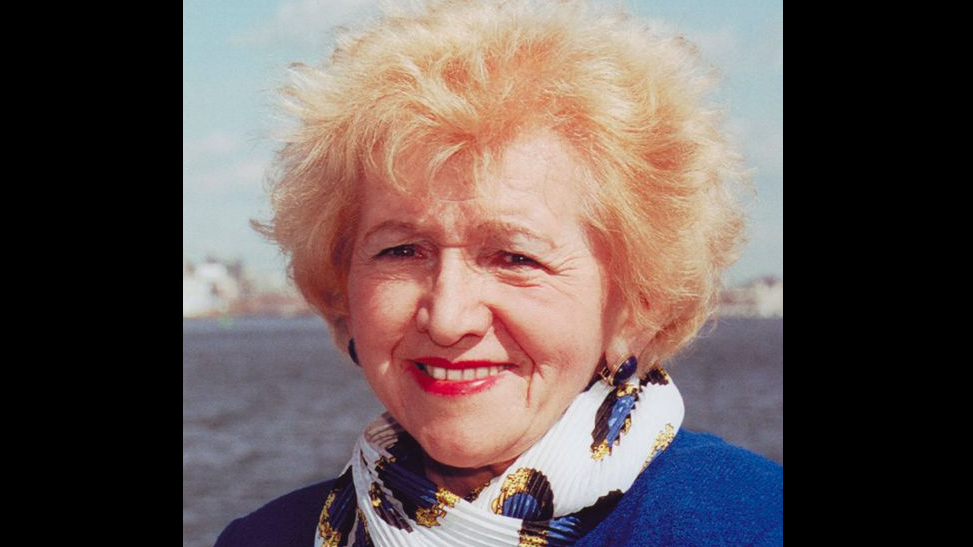 Timonium, MD, August 6, 2016, 2016 – Surrounded by family and friends, long-time colleague and maritime industry advocate Helen Delich Bentley left us today for a better world. Known as much for her salty language as her fearless advocacy of all things maritime, she will be sorely missed, but her legacy of accomplishment – particularly on behalf of the Port of Baltimore, the people of Maryland, and U.S. maritime – is unchallenged and will live long after her.
Helen Delich was born in faraway Nevada on November 28, 1923 to parents of Serbian descent. She attended the University of Nevada and eventually transferred to the University of Missouri, known for its School of Journalism, where she earned a Bachelor of Arts degree in Journalism in 1944.
She was hired by the Baltimore Sun and began writing a column called "Around the Waterfront," which gained her instant fame and was syndicated in a number of newspapers. In 1950, she began hosting a TV program based on her column called "The Port That Built a City," which later became "The Port That Built a City and State."
She also became active in politics, an interest dating back to her Nevada days when, in 1942, she managed the U.S. Senate campaign of James G. Scrugham, who subsequently hired her as his secretary on Capitol Hill. So it was no surprise when, in 1969, after serving as an advisor to the Nixon-Agnew campaign on maritime matters, she was appointed by President Nixon to the Federal Maritime Commission, where she served as Chairman and thereby became the highest-ranking woman in the Nixon Administration.
In 1975 she returned to the Baltimore Sun and, nine years later, was elected as a Republican to represent the Second District of Maryland in the U.S. Congress. She served five terms from January 3, 1985 to January 5, 1995. During her time in office she was a strong and unrelenting advocate of U.S. manufacturing and the U.S. Merchant Marine and was a member of the Merchant Marine and Fisheries Committee for all five terms, where she was recognized as a leading expert on federal maritime policy.
After a failed run for governor in 1994, she turned her attention to the private sector and founded Helen Delich Bentley & Associates, a business consulting firm where she advised and lobbied for clients on behalf of expanded international trade, U.S. manufacturing and, of course, the U.S. maritime industry.
In 2006, then-Maryland Governor Robert Ehrlich officially renamed the Port of Baltimore the "Helen Delich Bentley Port of Baltimore" in recognition of all she had done to make it one of America's leading ports. Indeed, today Baltimore is the nation's #1 port for automobile imports and breakbulk cargo and one of the few East Coast ports that is "Neopanamax-ready." And just this month the Baltimore Sun named her as its Business and Civic Hall of Fame Honoree.
She holds numerous honorary degrees, has christened more ships than possibly anyone, and has been recognized for her enduring support of the Liberty Ship SS John W. Brown, docked in Baltimore harbor. She was also instrumental in establishing Baltimore's Maritime Industries Academy, which is one of the first high schools in the nation to promote a maritime curriculum.
In 1959 she married William Roy Bentley, a schoolteacher, who predeceased her in 2003. The couple had no children.
On behalf of all of us here at MarEx, we mourn the loss of our dear friend and fellow maritime advocate Helen Delich Bentley, yet we rejoice in our time with her and will forever treasure and appreciate her many contributions to the maritime industry. – MarEx
The opinions expressed herein are the author's and not necessarily those of The Maritime Executive.