Global Eagle Launches OceanPrime TV as First Live TV for Commercial Maritime Market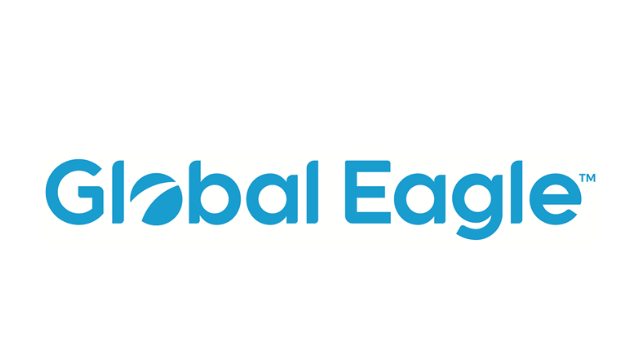 Global Eagle Entertainment Inc. (NASDAQ: ENT) recently announced that it has launched OceanPrime TV, the first ever live TV experience specifically designed for the Commercial Maritime market to enhance the quality of life for onboard crew. OceanPrime TV offers the most coverage throughout global carrier routes, providing live access to sports, news and other channels.
OceanPrime TV offers the ultimate live TV experience while at sea with fully encrypted technology on a compact antenna. It was created by Global Eagle to address crew retention and morale for ships spending many days or weeks at sea. Seafarers will feel the comfort of home while at sea, with the addition of live 24-hour news, sports and current event channels. This new platform offers more coverage than any other provider in the commercial maritime market.
"With the launch of OceanPrime TV, we allow commercial shipping to improve crew morale with a very quick upgrade," said Ole Sivertsen, Global Eagle's Senior VP Maritime. "By offering live TV programming at sea, experiences on maritime vessels will be enriched for the captain and crew."
OceanPrime TV requires a simple one-day installation performed by qualified resellers who provide 24/7 customer service and easily accessible support in connection with Global Eagle.
Exclusive content packages are offered at a monthly rate of $299 for the Silver Package including two channels or the Gold Package offering four channels at $499. Both package options require a 24-month contract and individual introductory offers with sign up before March 1, 2018.
For more information on OceanPrime TV, visit OceanPrimeTV.com to learn about this unique Commercial Maritime solution.
About Global Eagle
Global Eagle is a leading provider of satellite-based broadband connectivity, television and entertainment services, content and data analytics to aviation, maritime, enterprise and government markets. Global Eagle offers a fully integrated portfolio of media content and high-speed connectivity solutions for airlines, private jets, cruise lines, commercial ships, super-yachts, ferries, enterprise, government and military installations worldwide with proprietary performance-enhancing technologies and exclusive access to premium media. With 1,500 employees on six continents and leading global satellite and ground networks, the company delivers exceptional service and concierge support to its customers. Find out more at: globaleagle.com.
The products and services herein described in this press release are not endorsed by The Maritime Executive.