DNV Appoints Two New Executive Managers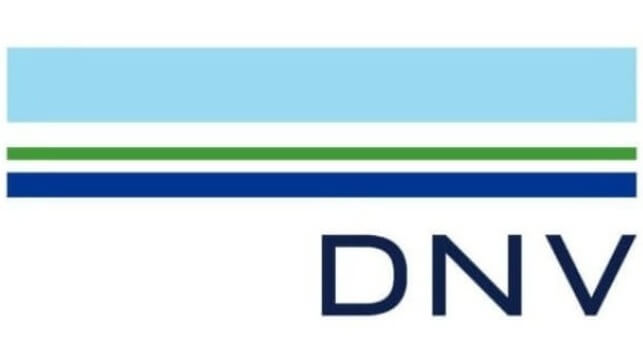 DNV appoints Two New Executive Managers Head of Offshore Classification and Regional Manager of Western Europe

DNV has appointed Torgeir Sterri as the new Offshore Classification Director for DNV Maritime, with effect from 1 March 2023. Lucas Ribeiro, former Area Manager for Iberia, Italy, and Malta, will succeed Sterri as Regional Manager for West Europe.
"Offshore classification has long been part of the bedrock of DNV," says Knut Ørbeck-Nilssen, CEO of DNV Maritime. "The complexity in design and build, environmental demands, and the need to ensure safety requires close cooperation, efficiency, and deep technical understanding. I am delighted that Torgeir has accepted the role of Offshore Classification Director. His broad industry knowledge, coupled with extensive international experience, means our customers can be confident we will continue to deliver quality as the transformation of the industry accelerates."
In his new role, Torgeir Sterri will be based in Norway, heading up the global Offshore Class organization comprising over 130 employees based primarily in Norway and Singapore. He succeeds Geir Fuglerud, appointed CEO of DNV's Supply Chain & Product Assurance business area.
"I am very pleased to be taking on this new role," says Torgeir Sterri. "In oil and gas, renewable energy, or new ocean space activities like aquaculture, the offshore sector will remain vitally important over the coming years. In offshore wind alone, the expected scale of the roll-out towards 2030 is remarkable. It is a very exciting time ahead. At DNV, we want to utilize our experience and knowledge to act as a key enabler of the sector's expansion – in cooperation with our customers and stakeholders."
A naval architect, Torgeir Sterri graduated from the Norwegian University of Science and Technology (NTNU) and has held a variety of managerial positions in DNV, including assignments as Regional Manager for West Europe (since 2018), Greater China (2013 to 2017) and Central Europe (2010 to 2013).
Lucas Ribeiro assumes the role of Regional Manager for West Europe.
"I would also like to thank Lucas Ribeiro for accepting the role of Regional Manager for West Europe," said Knut Ørbeck-Nilssen. "Lucas has a wealth of experience from a long career in DNV. I am confident that his insights and leadership will ensure continued support for our customers as they seek to tackle the industry's complex challenges."
"It is a real honour to have been asked to take on this role to work with our customers and partners in one of DNV's most important markets," says Lucas Ribeiro. "The region is a hub for innovation and home to many of the industry's leading companies and key stakeholders. I can't wait to be based in Hamburg, DNV's Home for Shipping, and look forward to connecting with our customers in Germany and across the region."
Lucas Ribeiro has worked in DNV for 35 years, holding different positions in South America, Asia, and Europe. Before becoming Area Manager for Iberia, Italy and Malta, Mr Ribeiro headed the Quality & Production team in the Benelux region. He later was Area Manager for Malaysia, Vietnam, Thailand & Brunei.

DNV in the maritime industry
DNV is the world's leading classification society and a recognized advisor for the maritime industry. We enhance safety, quality, energy efficiency and environmental performance of the global shipping industry – across all vessel types and offshore structures. We invest heavily in research and development to find solutions, together with the industry, that address strategic, operational or regulatory challenges. For more information visit: www.dnv.com/maritime


The products and services herein described in this press release are not endorsed by The Maritime Executive.