After 42 Years, Towboat's Wastewater Treatment System is Still Running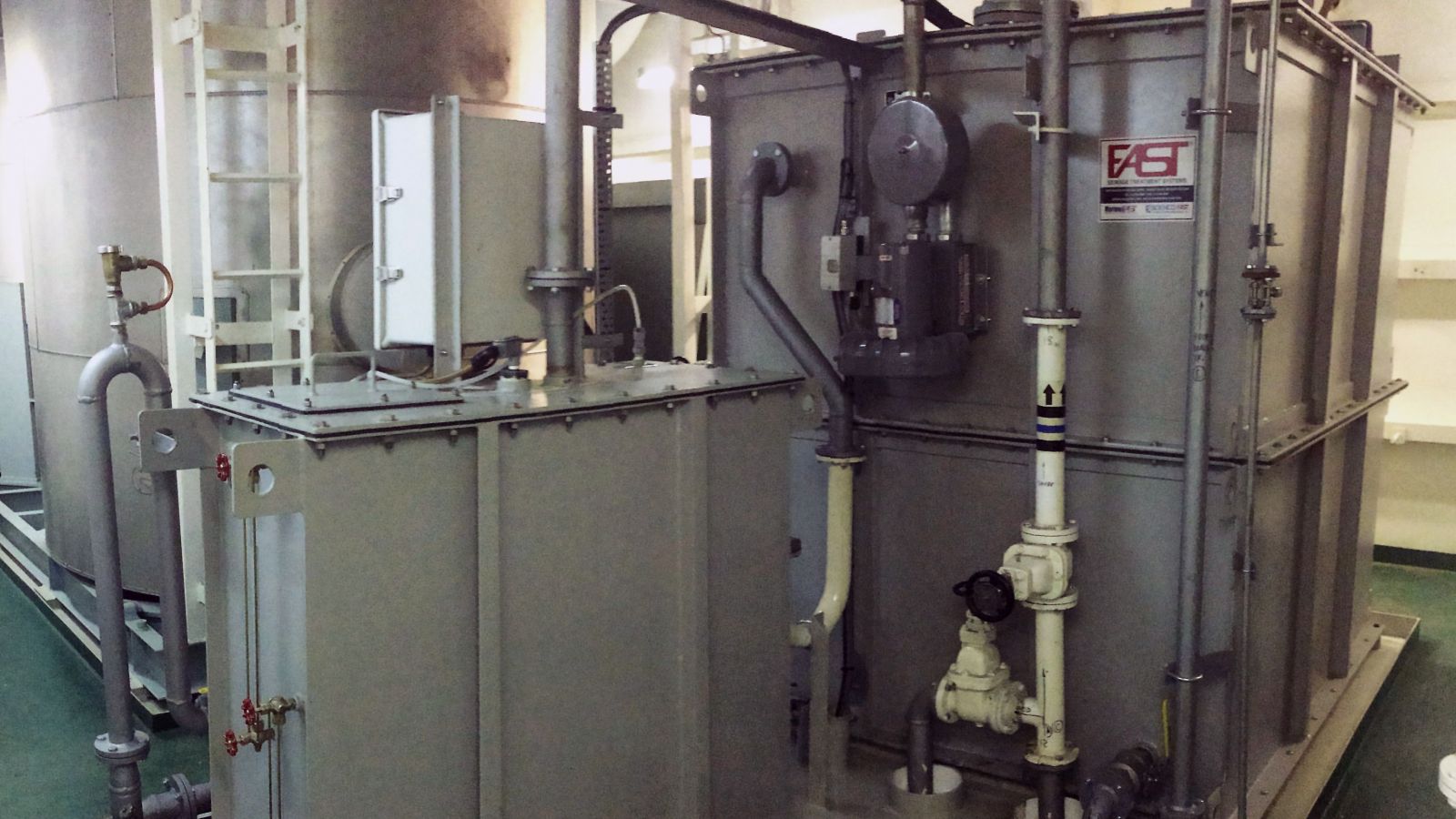 The shipbuilding industry focuses on safety, environment or operational efficiency, and compliance to current and future regulations that directs the adoption of these technologies to help move shipping forward. Scienco/FAST represents a genuine improvement in Marine Sanitation Devices and Sewage Treatment Systems. Installed on some of the "greenest" ships in the world, these MSDs treat wastewater from the facilities, help lessen the environmental impact of contaminants, and keeps the vessel in compliance through changing regulations, including graywater discharges from commercial vessels.
Since the first installation in 1969 on board the M/V Missouri Tugboat and after the implementation of the Clean Water Act Section Regulatory Program, which regulates discharges of pollutants into U.S. waters and quality standards, as well as with the EPA on these rulemakings, MarineFAST provides operation longevity and treats any combination of wastewater including saltwater/freshwater from onboard systems such as conventional and vacuum toilets, laundry machine(s), garbage disposal, sinks and showers. This enables operators to meet stringent wastewater requirements, while optimizing their vessels' operational performance and ensure they comply with evolving regulations. The oldest, still in operation (and, has remained in compliance!), MarineFAST model 15D S/N 1242 unit installation and purchased in 1975 is aboard M/V American Beauty, currently operated by American River Transportation (ARTCO).
Focusing on the capacity flows for crew and passengers (whether from 1 to 2000+) for domestic or commercial (high) strength of wastewater being produced on the vessel and how it will be stored and transferred prior to, and after, treatment, the Ship operators must ensure that their passenger vessels do not discharge untreated, diluted and chemically contaminated wastewater into the sea or other waterways to comply with permitted effluent standards. Needing a more robust alternative to physical chemical/dilution systems for small cruise ships, excursion vessels and ferries, many operators use a certified Type II Marine Sanitation Device (MSD), which removes 95% of the contaminants from ships' greywater and blackwater and with an additional BMS (BioSolids Management System) it can go 3-6 months additional between pump outs. The biological, fully-processed, flow-through device provides more than adequate sewage treatment, sludge storage, and opportunities for water reuse.
These marine sewage devices, and other industrial water management technologies complete lifecycle solutions to help keep your vessel or property in compliance with long term performance.
For more information on Scienco/FAST systems, please visit http://www.sciencofast.com/.
The products and services herein described in this press release are not endorsed by The Maritime Executive.