ZIM, Maersk Line and MSC Agree New Cooperation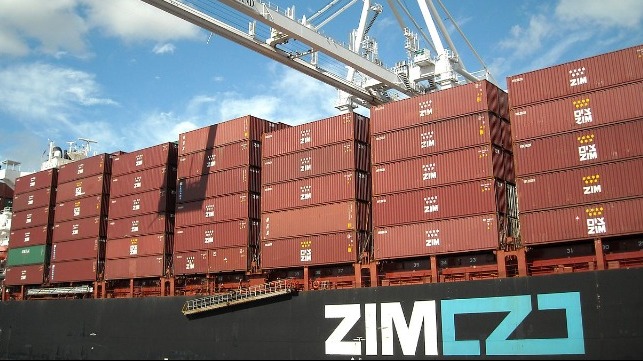 Israeli container line Zim has entered a strategic operational cooperation with Maersk Line and MSC on the Asia-US East Coast trade.
Starting early September, 2018, the parties will operate together five loops between Asia and the U.S. East Coast. ZIM will operate one loop and 2M will operate four loops, and the parties will swap slots on all loops.
Currently, 2M operates a combined five loops on this trade route, and ZIM operates two.
The new cooperation offers ZIM's customers a more comprehensive product portfolio, with a wider range of direct calls in Asia and the U.S. and faster transit time, said the company in a statement. In addition, it is expected to generate cost efficiencies for ZIM.
ZIM is currently the 10th largest container shipping line, and Eli Glickman, President and CEO of ZIM, said: "It is a vote of confidence by the two largest players in the industry, acknowledging ZIM's capabilities, reliability and strength."
According to the recent Seaintel Global Liner Performance Report for June 2018, ZIM is the best performing carrier on the Asia - US East Coast trade among the top-19 companies reviewed.
Glickman also noted the company's successful blockchain project. Last year, ZIM conducted a pilot test of a paperless Bills-of-Lading based on blockchain technology, the first of its kind led by an ocean carrier. The test was conducted in cooperation with Sparx Logistics and Wave Ltd. During the trial all participants issued, transferred and received original electronic documents using the Wave Application. The containers, shipped by Sparx Logistics from China to Canada, were successfully delivered to the consignees.
The term of the cooperation is seven years.