As End of Sanctions Nears, GE Deepens its Russian O&G Ties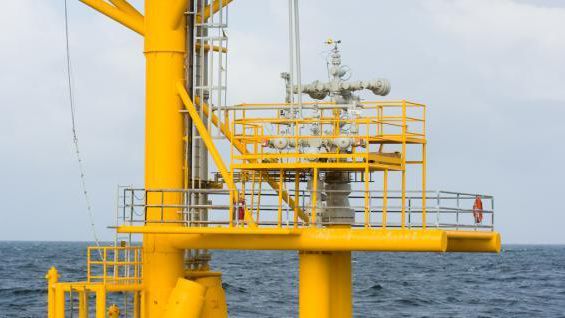 On Monday, General Electric and sanctioned Russian energy firm Rosneft announced a long-term cooperation program for joint manufacturing of marine, oil and gas and electrical equipment.
The announcement is the latest in a long series of joint ventures and cooperation agreements between the two firms. GE and Rosneft have had a technology-sharing MoU in place since 2012, predating the U.S. and E.U. sanctions on the Russian oil and gas firm due to the Ukraine conflict.
The newly announced JV projects include cooperation at the Zvezda Shipbuilding Complex in Vladivostok for building marine propulsion and marine electrotechnical equipment. Rosneft and GE will also proceed with cooperation in Russian wellhead equipment manufacturing, installation of remote monitoring and control equipment at the assets of Ryazan Oil Refining Company, and Russia's first small-scale LNG plant, through Rosneft-GE joint venture NGK Itera.
Rosneft chairman Igor Sechin said that the agreement "will enable us to meet the buoyant demand being formed by the Russian fuel and energy sector with the potential to jointly enter global markets."
Rosneft and many of its subsidiaries are on the United States Treasury Department's Sectoral Sanctions Identifications (SSI) List, which prohibits certain types of business activities between American firms and their Russian counterparts.
The list and accompanying directives have had a major impact on American O&G activity in Russia: U.S. oil major ExxonMobil had to shelve ten Russian projects due to the imposition of sanctions, including a major discovery in the Kara Sea, which had already received investments of about $750 million in a joint venture with Rosneft.
American entities like ExxonMobil ("U.S. persons") are currently prohibited from engaging SSI-listed Russian firms in "the provision . . . of goods, services . . . or technology in support of exploration or production for deepwater, Arctic offshore, or shale projects that have the potential to produce oil in . . . maritime area[s] claimed by the Russian Federation." However, the Treasury's definition of "U.S. persons" does not include "foreign-incorporated subsidiaries of US companies," say legal advisors Steptoe & Johnson LLP. This leaves open the possibility of American business links with SSI-listed firms through foreign subsidiaries. GE has an oil and gas subsidiary in Florence, Italy and a Russian subsidiary based in Moscow.
E.U. sanctions prohibit E.U. entities from direct provision of oil and gas services but do not specifically address technology transfer, and industry observers have alleged that some E.U. oil and gas companies are creating new agreements with Russian energy firms regardless of prohibitions. Shell, Gazprom, E.ON and OMV Group signed a joint venture deal in 2015 for a massive Russia-E.U. gas pipeline project, capable of 55 billion cubic meters per year – bigger than the existing Nord Stream line.
Whether followed in spirit, in letter, or disregarded (by E.U. firms as alleged above), sanctions may soon come to an end, U.S. Secretary of State John Kerry said, speaking at the Davos conference January 22.
Secretary Kerry suggested that he had discussed a plan for a settlement between Russia and the Ukraine with Ukrainian President Petro Poroshenko, and "with effort and with bona-fide legitimate intent to solve the problem on both sides, it is possible in these next months . . . to get to a place where sanctions [against Russia] can be appropriately, because of the full implementation, removed."