Video: Cargo Ship Damaged in Collision off Greece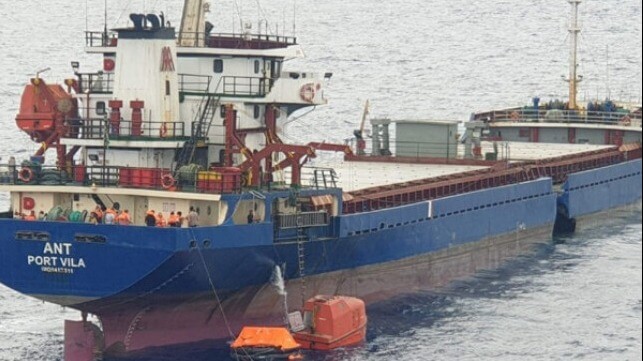 The Hellenic Coast Guard is responding to the collision of two cargo ships sailing north northwest of the Greek island of Chios in the eastern Aegean near Turkey. Reports are that there are no casualties although a Turkish-owned vessel is showing a large hole in its starboard side but is reportedly refusing assistance from the Greek teams and is instead attempting to sail to Turkey accompanied by a Turkish Coast Guard vessel.
The ANT (5,095 dwt), a Turkish-owned cargo ship registered in Vanuatu was apparently hit broadside by the Potentia (12,767 dwt), a cargo ship managed out of Singapore. The ANT is showing in pictures down at the bow with a significant impact wound about a third of the way back along her 327-foot long hull. The 17-year-old vessel's AIS data shows that the vessel departed Abu Qir, Egypt on May 31 and was bound for Ukraine.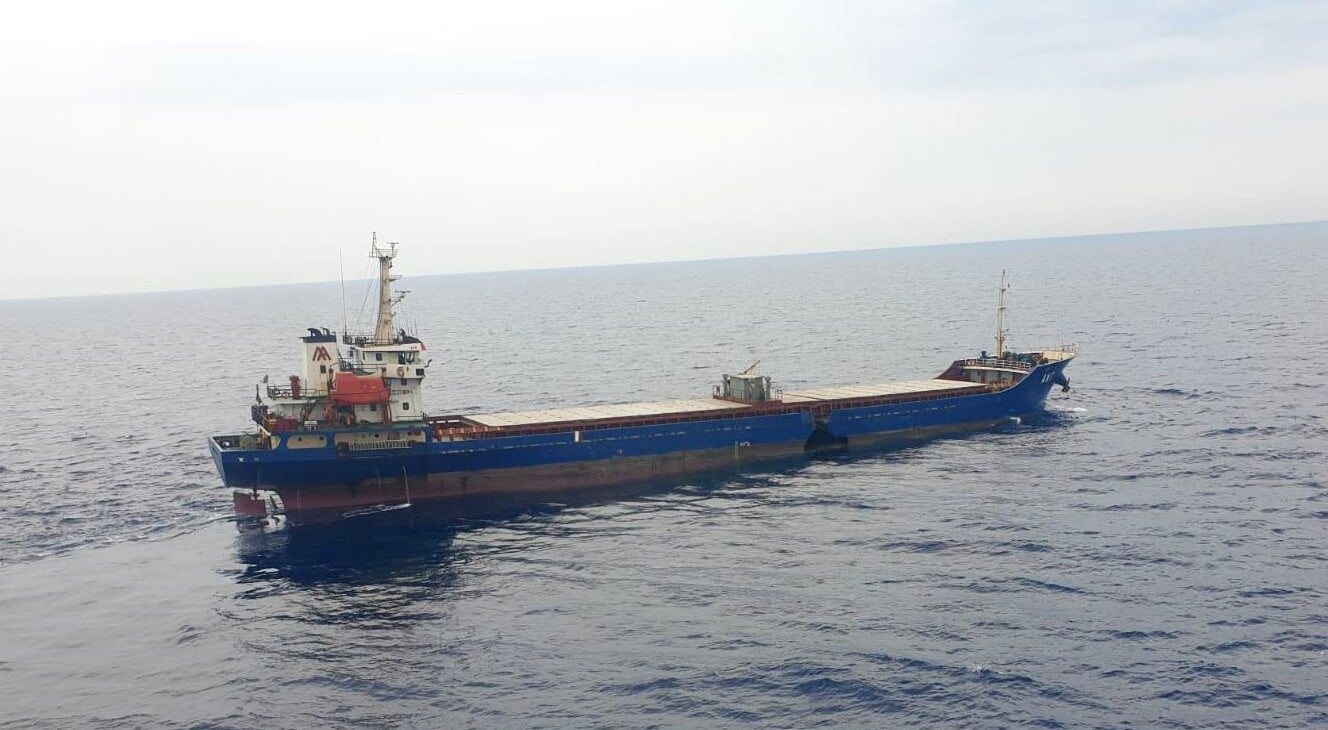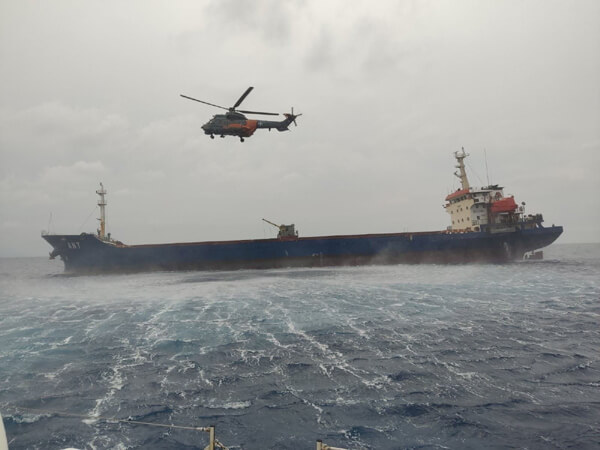 The Hellenic Coast Guard reports that there are 13 crewmembers aboard the vessel, including it is believed 10 Turkish citizens. Pictures show one of the vessel's lifeboats in the water and the crew appears to be mustered on the stern in lifejackets. Greek media reports said the Hellenic Coast Guard indicated to the Turkish captain that they were in Greece's maritime zone but the captain refused aid. The AIS shows the vessel proceeding at approximately four knots.
The other vessel, the Potentia is registered in Singapore. The 454-foot cargo ship was underway having departed Izmir, Turkey on June 2 bounded for Dieppe, France. Its AIS signal appears to indicate that it was traveling at 11.2 knots with Force 4 winds in the area. The Coast Guard reports there are 19 crewmembers aboard.
The Coast Guard said that seven of its patrol boats, a larger vessel along with a ship from the Navy responded to the scene. In addition, three helicopters were assisting and had put teams aboard the ships to determine the condition of the crews.
There are no reports of pollution. Both vessel were reported to be traveling only under ballast having offloaded their cargoes. The Coast Guard said it is reviewing data seeking to determine the cause of the collision.