US Towboat Operations Consolidate as Campbell Expands Business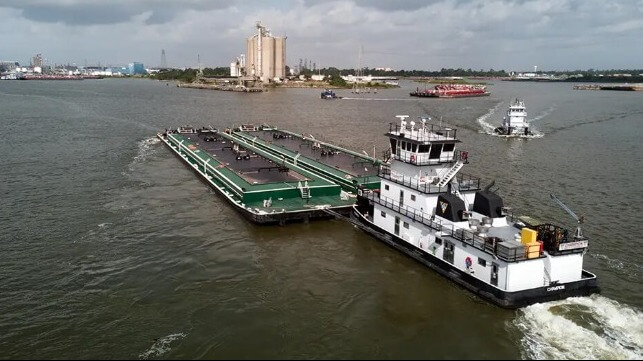 Consolidation is continuing in the U.S. towboat shipping sector with reports that Houston, Texas-based Campbell Transportation Company is acquiring the majority of the marine assets of NGL Energy Partners, an Oklahoma-based midstream energy company. NGL referred to the marine assets as a non-core business for its operations that transports, stores, markets, and provides other logistics services for crude oil and natural gas.
Campbell, which provides marine transportation and services of bulk dry and liquid products throughout the inland waterways with operating facilities on the Ohio River and the Gulf Coast, said the transaction will be another step forward in its strategic plan to diversify its marine business line. After the closing, they will own or operate over 1,250 barges throughout the inland waterway system, including 95 tank barges. The fleet will be comprised of assets working in both the dry cargo and liquid cargo trades and is supported by the operation of more than 60 towboats.
Call its operations "one of the best fleets in the business," NGL however said it was a non-core operation that would be sold through two definitive agreements for a total price of $111.65 million in cash.
"This non-core asset sale should allow NGL to further reduce leverage by March 31, 2023, as these proceeds will be used for debt reduction," said Mike Krimbill, NGL's CEO. "Our near-term focus continues to be reducing absolute debt and leverage."
NGL provided waterborne transportation of refined products and crude oil for a diversified group of customers which include major oil refineries on the Gulf Coast. The company's operations consist of 13 towboats and 25 tank barges. NGL started its marine business in 2013 after merging Third Coast Towing and Cierra Marine. Ten of its towboats are young, having been built between 2015 and 2020. Similarly, many of the barges had been built in the last decade.
Campbell said it would be acquiring "the majority of the marine assets," without specifying which portions were in its agreement with NGL. Terms of the second agreement that NGL entered into and the buyer were not announced.