U.S. Self-Sanctioning with Oil Export Ban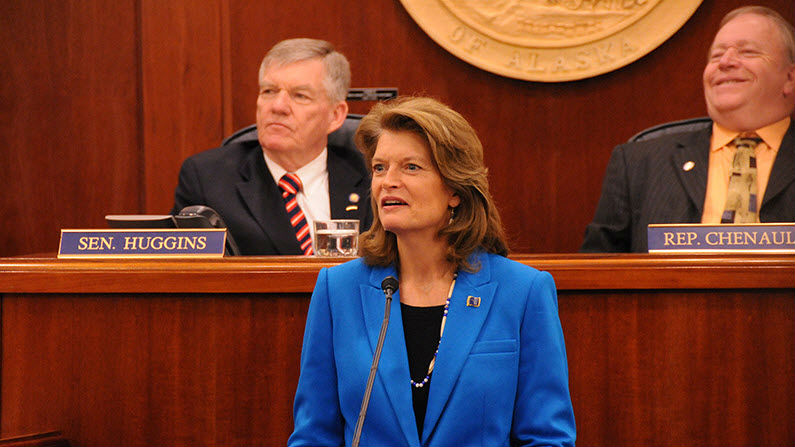 U.S. Senator Lisa Murkowski, (R-Alaska), announced plans on Monday to introduce legislation to end the 40-year-old ban on exporting domestic crude oil production.
In her keynote address to national and international energy leaders at the 34th annual CERAWeek, Murkowski also underscored her efforts to increase access to America's natural energy resources, including those in her home state of Alaska, and to secure America's place in "Energy's New World."
"America has entered an era of energy abundance. Imports are down, and so are prices. We are on the verge of being able to help our allies and trading partners with our energy – instead of competing with them for supply from others," Murkowski said.
Murkowski called many federal energy policies, including the prohibition on oil exports, "alarmingly deficient and outdated" and highlighted the importance of reforming the nation's energy policies. She also noted the urgency of ending the ban, as American sanctions on Iran could soon be lifted bringing as much as one million barrels a day of Iranian oil onto the global market.
"The United States has a general prohibition, a ban, on exports of domestic crude oil. To me, this equates to a sanctions regime against ourselves," Murkowski said. "It hurts American producers, who have to sell oil at a significant discount to Brent, and it hurts American consumers, whose prices at the pump are higher than they would otherwise be."
"We should not lift sanctions on Iranian oil while keeping sanctions on American oil. It makes no sense," Murkowski added.
Murkowski, the chairman of the Senate Energy and Natural Resources Committee, concluded her remarks with a pledge to "find a way to have a rational conversation about energy policy" but cautioned that "there's no guarantee of that in the current political climate, but we must make the attempt – to do our jobs and to legislate."