U.S. Navy Cracks Down on Training Deficiencies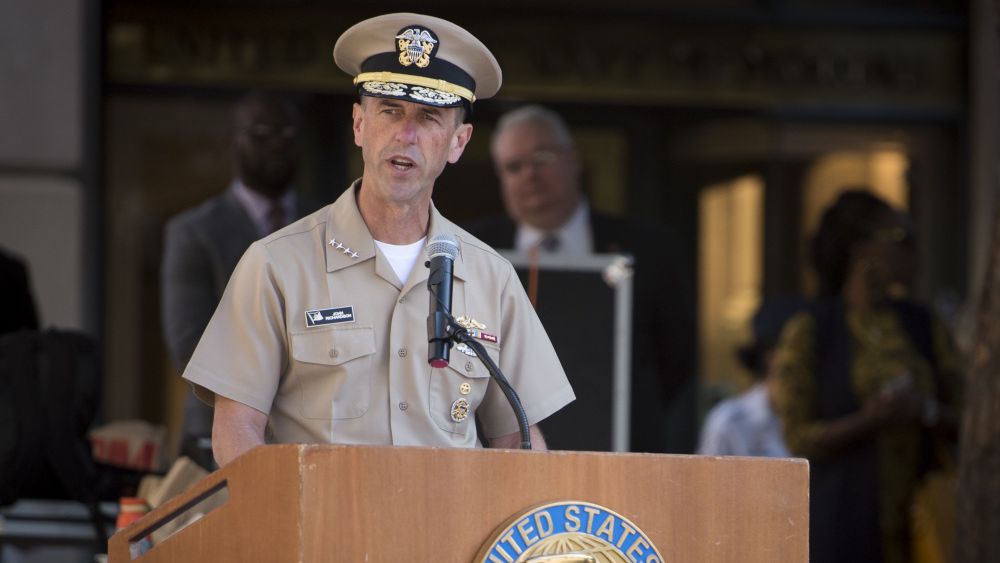 In an acknowledgement of deficiencies identified by the Government Accountability Office (GAO), U.S. Chief of Naval Operations Adm. John Richardson announced Tuesday that the Navy is creating a new command to oversee training and certification for 7th Fleet's surface warfare community. GAO found that the destroyers USS John S. McCain and USS Fitzgerald, which both collided with merchant vessels earlier this year, had multiple missing certifications for warfare training – indicative of a wider pattern of "waived" training requirements at 7th Fleet.
"We have commenced a review of certifications of each ship, to include developing a plan for each to regain currency and proficiency across all certification areas," said Richardson in written testimony for the Senate Armed Services Committee. "All waivers for ships whose certification has expired will now be approved by the Pacific Fleet Commander." The Navy is also creating a new oversight body for training for Japan-based ships, to be called "Naval Surface Group Western Pacific" – a name that suggests a broad mandate.
Richardson acknowledged that the Navy has a ways to go to correct its own shortcomings, but he also suggested that the demands placed on the service have strained its readiness. He pointed to three factors that are outside of the Navy's control – "the corrosive confluence of high operational tempo, constrained funding levels, and budget uncertainty" – two of which are controlled by Congress.
In separate testimony, Secretary of the Navy Richard V. Spencer laid out a plan to find the causes of the accidents, including high-level organizational factors. "We have a problem in the Navy and we're going to fix it," he testified. "The CNO's Comprehensive Review will take a look at the tactical and operational situation. My Strategic Readiness Review will be an independent team comprised of military and industry experts that will look at and examine root causes, accountability, long term systemic issues, and then provide remedial insight." Spencer's civilian review team includes representatives from Maersk, Crowley and BP.
The training problems are the second ongoing scandal at 7th Fleet, along with the sprawling Glenn Defense Marine Asia corruption investigation. Prosecutors say that the number of Navy officials charged in the bribery and fraud scheme will continue to rise.