U.S. East Coast Readies to Boost Offshore Wind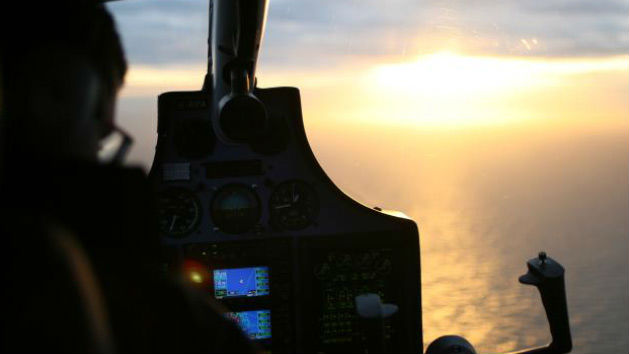 The U.S. states of Massachusetts, New York and Rhode Island have released reports indicating that the Northeast has the potential for offshore wind deployment of between 4,000 to 8,000 megawatts by 2030 and the creation of up to 36,000 jobs. Further south, the Carolinas are also exploring the potential of offshore wind power.
The reports are part of a roadmap project for multi-state cooperation on offshore wind development. The states intend to help build an offshore wind market of sufficient scale to drive down costs and achieve economic development benefits. Offshore wind development is expected to address peak demand by providing more electricity during summer and winter peaking hours, increase fuel diversity and regional energy security and reduce pollution and greenhouse gas emissions.
The nation's first offshore wind farm at Block Island currently generates 30 megawatts off the southern coast of Block Island, New York.
The Northeast Offshore Wind Regional Market Characterization report identifies the opportunities and challenges that will shape the offshore wind market. It estimates the scale of potential offshore wind deployment to serve Northeast markets through 2030, given the nature of the offshore wind resource, federal lease opportunities, state policies, regional energy needs, existing electricity generation and planned retirements, and transmission capacity. The report finds that a low regional deployment trajectory could lead to 4,000 megawatts of offshore wind generation by 2030 off the Atlantic coast of the Northeast. A high regional deployment trajectory could lead to nearly 8,000 megawatts, which could power almost four million homes.
The U.S. Jones Act Compliant Offshore Wind Turbine Installation Vessel Study examines the functional requirements and costs of constructing purpose-built vessels that would comply with the U.S. Jones Act and meet the needs of the U.S. offshore wind industry. The study presents designs for two Jones Act compliant vessel options: a wind turbine installation vessel and a feeder barge. Estimating packages were sent to multiple U.S. shipyards and indicative prices of $222 million for the wind turbine installation vessel and $87 million for feeder barge were received.
Using the cost data, a business model was created that showed 10-years of work, or a pipeline of approximately 3,500 to 4,000 megawatts of offshore wind capacity (roughly equivalent to the expected low regional offshore wind deployment trajectory), would provide the owner of a wind turbine installation vessel with a reasonable rate of return.
The U.S. Job Creation in Offshore Wind report quantifies the job impacts of offshore wind development and specifies the types of jobs to be created. A high market scenario of 8,000 megawatts by 2030 would yield a peak of over 16,000 full-time equivalent (FTE) baseline jobs in the U.S. in 2028, with baseline jobs being ones for which there are no compelling reasons why the work would not be performed by U.S. workers. The jobs most likely to be performed in the U.S. include project development and management, supply and installation of electrical substations and subsea cable, and wind farm operation and maintenance. Additional jobs are also possible, with manufacturing jobs seen as the sector with the greatest potential.
A low market scenario of 4,000 megawatts would create roughly half as many baseline jobs as the high scenario and a smaller proportion of high or medium probability jobs. The high scenario would also trigger more investment in new factories and vessels in the U.S.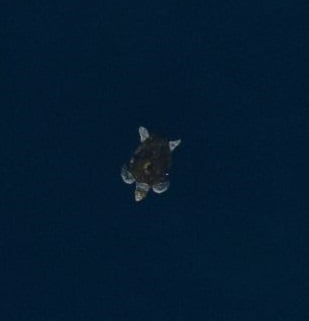 Carolinas Prepare for Offshore Wind
Offshore wind preparations are also occurring elsewhere on the U.S. east coast. Survey company APEM has won a contract to carry out ultra-high resolution aerial digital surveys of offshore wildlife off the coast of North and South Carolina, on behalf of the Bureau of Ocean Energy Management (BOEM). Around one million high resolution images will be captured.
The area has been identified as one where offshore wind farms may potentially be built in future, and the survey will provide baseline data to help with the process of siting and permitting future developments.
One of APEM's newly developed camera systems, Shearwater III, will be used for the surveys. It was developed to push the resolution of images to as low as 0.5 centimeters (0.2 inches) per pixel. The images will gather very high quality data on birds, marine mammals, sharks, fish, turtles and other marine species in an area of almost 10,000 square nautical miles. Information from the surveys will allow scientists to accurately estimate which species are present, how many there are of each species and where they are most likely to be found. The images are so detailed that analysts can even work out how high birds are flying and whether they are adults or juveniles.
APEM will be part of a team working with Normandeau Associates, Continental Shelf Associates and Azura Inc.
APEM is already part of the team carrying out the world's largest and most detailed offshore wildlife surveys of this kind for the New York Energy Research and Development Authority covering a 16,000-square mile area.
To date, BOEM has held one lease sale off the coast of North Carolina, awarding a 122,405 acre lease off Kitty Hawk, NC to Avangrid.