Unique Danish Nano-Satellite in Orbit Around the Arctic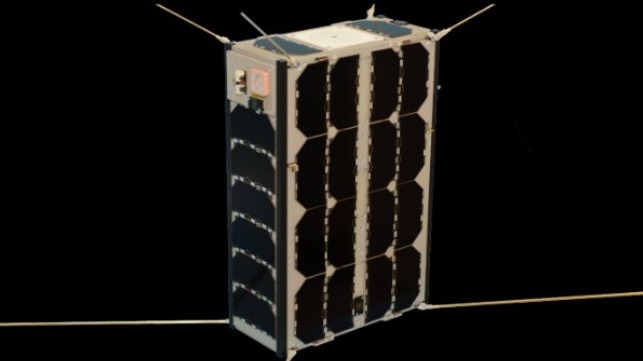 A new Danish nano-satellite has been launched into space to test its ability to monitor ships and aircraft in the Arctic.
The satellite Ulloriaq (meaning "star" in Greenlandic) was launched successfully into space on February 2. Ulloriaq weighs approximately eight kilograms (17.6 pounds) and measures 300 x 200 x 100 millimeters (11.8 x 7.9 x 3.9 inches).
The satellite will fly over the Arctic 16 times a day, once every hour and a half, from an orbital path approximately 540 kilometers (336 miles) above the Earth.
The project is a collaboration between the Technical University of Denmark, the Danish Defence Acquisition and Logistics Organisation (DALO) under the Danish Ministry of Defence and the company Gomspace. By 2020, the partners will have determined whether this type of space equipment can contribute to the performance of the Danish Armed Forces by providing better situational awareness in the Arctic. The idea is that the satellite will contribute to the monitoring of the Danish Ministry of Defence's area of responsibility in the Arctic and form part of the civilian tasks performed by the Armed Forces in the area including sea rescue.
On board, the satellite has an antenna for listening for signals from ships and another for listening for aircraft as well as a camera for taking pictures in clear weather in the daytime. Transmission frequencies have been coordinated with other countries which have satellites in orbit so that it is possible to operate the satellite and receive data in Denmark.
The satellite was launched from Jiuquan Satellite Launch Center in China.