Report: One in Five Perish on Libya-EU Migration Route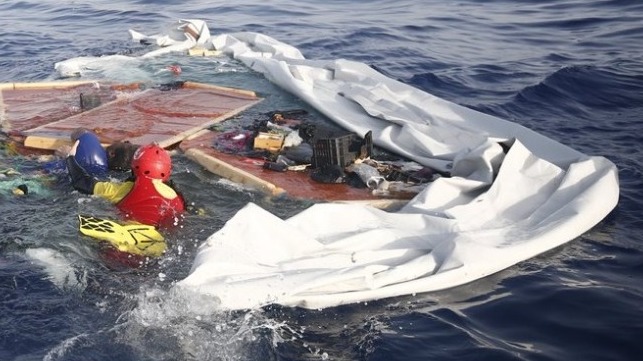 According to the latest UN data, the rate of death or disappearance on the Central Mediterranean maritime migration route rose to nearly one in five last month, the highest level since accurate recordkeeping began. In September, about eight people died or went missing on the route daily.
Researchers with Italian think tank ISPI believe that the sudden spike is linked to the policies of Italy's anti-immigration interior minister, Matteo Salvini. Salvini has blocked most vessels with rescued migrants aboard from calling at Italian ports, thereby cutting down arrivals by half relative to the levels seen under his predecessor's administration.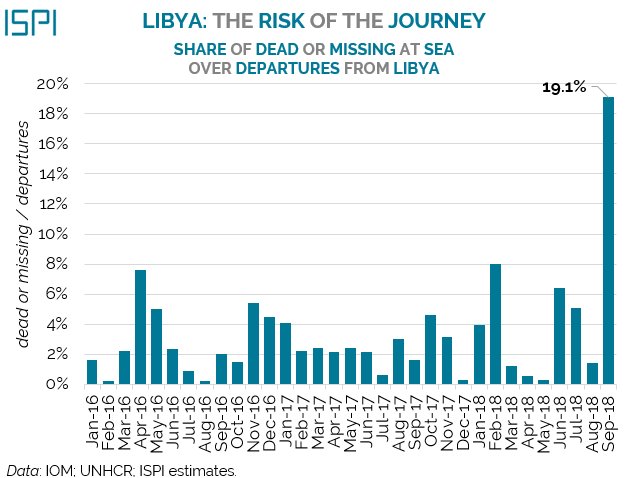 Salvini's policies have also virtually eliminated the NGO-operated SAR vessels that were once common off Libya's coastline. In lieiu of NGO patrols, the Libyan Coast Guard has taken over responsibility for rescuing migrants in a wide swath of international waters of the Central Mediterranean.
These policy changes mean that there are fewer rescue assets on scene, and it also means that there are fewer assets available to detect casualties. For ISPI, this raises the possibility that the estimate for the fatality rate is low. "Fewer 'public eyes' are [present] off the Libyan coast," said ISPI researcher and author Matteo Villa in a social media post. "It is increasingly difficult to count the number of deaths and missing. And it is more and more probable, therefore, that the data on which I rely are underestimates."
In its report, ISPI suggested that Salvini's hardline approach had created a relatively small reduction in migrant arrivals relative to the numbers achieved by his predecessor, Marco Minitti, who cut irregular immigration by nearly 80 percent relative to the levels seen in 2016-17. Minitti achieved this cut by cooperating with Libyan militias to prevent departures on shore, and it was accompanied by a sharp drop in fatalities at sea. ISPI questioned the value of discouraging maritime SAR operations to achieve an additional reduction in arrivals, since this policy appears to correlate with a high fatality rate.
UNHCR calls for resumption of SAR operations
In an address on Monday, UN High Commissioner for Refugees Filippo Grandi called for an end to anti-immigration policies and the resumption of maritime migrant SAR operations. "Rescue at sea – a marker of our shared humanity – has been taken hostage by politics. Responsibility-sharing has been replaced by responsibility-shedding," Grandi said. "So, rescue at sea must be restored. Pushing people away cannot be the answer – and negotiating disembarkation boat by boat, even when successful, is not a good option."
Grandi also warned of the dangers of anti-immigration rhetoric and its deployment for political gain. "The language of politics has become ruthless, giving licence to discrimination, racism, xenophobia. Refugees and migrants have become targets and casualties of power-driven agendas," he said.