Ukraine Threatens UNCLOS Suit Over Crimean Waters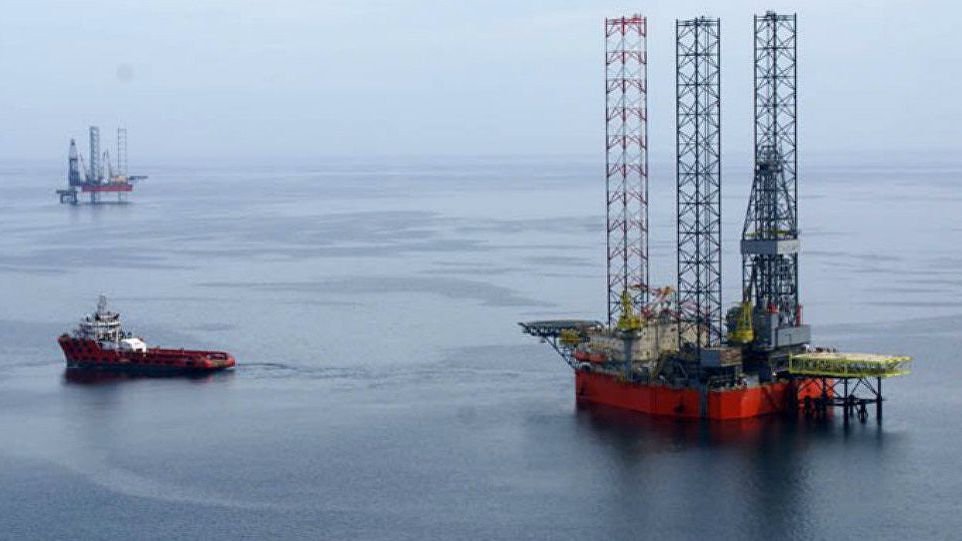 Ukrainian officials have renewed their announcement of an upcoming suit against Russia for what it describes as illegal activity in sovereign waters off Crimea.
Ukrainian Foreign Minister Pavlo Klimkin said Monday that a filing with an international court would come soon. Ukraine plans "a legal action, which pertains to Russia's violation of its commitments under the Convention on the Law of the Sea," he told Interfax.
In response to Ukraine's threat of a UNCLOS claim, Russian-backed Crimean Deputy Prime Minister Ruslan Balbek told RIA Novosti that he would consider a countersuit.
"Crimea has the right to . . . demand that Ukraine compensates us for the looting of the peninsula over the course of two decades," he asserted. "During this time, under the 'patronage' of Kiev authorities, Crimean lands and real estate were sold for a pittance. Kiev took all of the taxes collected here, but invested nothing into our infrastructure or the local economy."
The suit was first announced in June, and Ukraine's foreign ministry said in a statement that it was intended to "protect Ukrainian rights and interests guaranteed by the UN Convention on the Law of the Sea of 1982 by Russia in the Crimean territorial sea, waters of the Black and Azov seas and the Kerch Strait, including rights to natural resources of the continental shelf."
Russia moved drilling rigs and offshore support vessels to gas fields in waters off Crimea in July, sparking further diplomatic protests.
Ukraine and Russia have also sparred over the ownership of jack-up rigs: Ukraine asserts that Russian-backed operators effectively stole two multi-million-dollar, high-specification jack-ups by towing them over the maritime border into Russian waters.
If Ukraine files and eventually wins a UNCLOS case, it may not have a direct impact on the status of Crimean waters. Court decisions on such cases do not come with enforcement powers; China has derided and ignored the Permanent Court of Arbitration in the Hague's recent ruling against Chinese maritime claims in the South China Sea.