UK Shipping Industry Warns of Brexit's Impact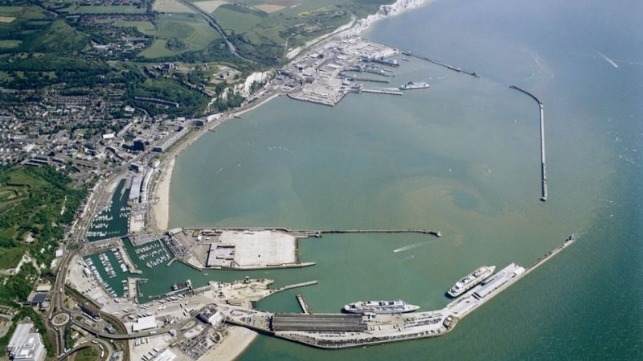 The head of Britain's maritime business association is calling on the UK government to prepare for an orderly transition period when it exits the EU.
"We are lost in politics," said David Dingle, head of Maritime UK. "Our message is: please, government, can you do this as quickly as possible because if there is no transition period the industry as a whole will be in trouble."
He warned that the nation's biggest ferry ports would be the worst affected. "Our biggest concerns are Dover and Holyhead. There will be new customs requirements that could cause particular challenges for roll-on roll-off ferry ports which handle tens of thousands of [trucks] travelling between the UK and the EU each day," Dingle said. Adding just two minutes to the average time a truck takes to get through the port of Dover could lead to 20-mile-long traffic jams on the highways nearby.
The UK will no longer be a part of the EU on March 29, 2019, and there is no guarantee that the European Commission and the government of British Prime Minister Theresa May will reach a deal for a transition period. European ports are preparing now for the increased trade hurdles that could come from a "hard Brexit." Zeebrugge, Rotterdam and Calais are already hiring more customs officials and produce inspectors, and the Port of Rotterdam alone expects that it may have to hire well over 100 additional agents.
Dingle told reporters that the UK government is not treating the matter with the same level of urgency. "We are shouting loudly about this, we have been for a while, but you do feel you are banging your head against a brick wall," he said.
Maritime UK's lobbying effort comes against the backdrop of an ongoing parliamentary battle over Brexit's extent. The Labour party is said to be contemplating a shift in policy to support keeping Britain in the EU customs union on a long-term basis, beyond a transition period - despite the well-established Euroskeptic views of leader Jeremy Corbyn.