U.K. Fisheries Patrol Vessel Heads to Antarctica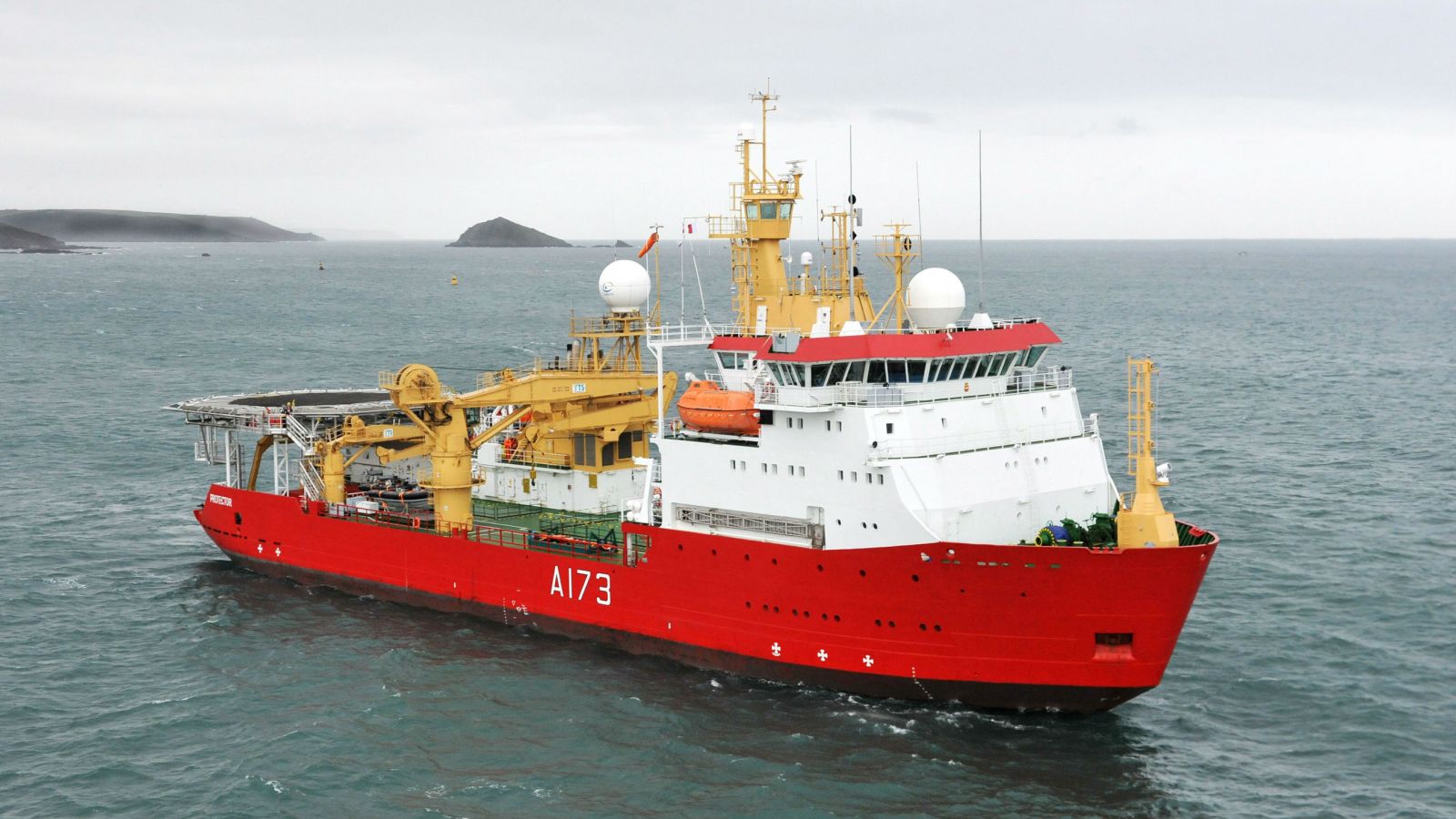 A British Royal Navy ice-class vessel has docked in Hobart, Australia, en route to the East Antarctic and the Ross Sea.
The HMS Protector will conduct a fisheries patrol in the Southern Ocean with Australian officers.
Captain Rory Bryan said Protector's crew would be boarding and inspecting fishing vessels in the Southern Ocean, including those fishing for Patagonian toothfish, to ensure compliance with Commission for the Conservation of Antarctic Marine Living Resources rules.
The region has traditionally been patrolled by vessels from Australia and New Zealand, but under the Antarctic Treaty, Commonwealth powers are combining to crack down on illegal fishing.
The move coincides with Japan's announcement that it will continue its mission in the Southern Ocean, in defiance of last year's ruling at the International Court of Justice, and its whaling fleet set sail on Tuesday.
Asked whether Protector would observe the whaling fleet if it was encountered, Captain Rory Bryan told local media: "Obviously if we see anything illegal we would observe it. But I think that it's extremely unlikely. It's a very large area we're talking about here, and we're mainly concentrating on the toothfish fishery."
U.K. High Commissioner Menna Rawlings said Britain was disappointed with the Japanese decision to resume the killing, after its previous program was outlawed by the International Court of Justice.
"We're talking to Australia about possible next steps," Rawling said on Tuesday in Hobart. "And of course we'll raise our concerns directly with the Japanese government as well."
Protector's voyage will be a first for the Royal Navy in the Southern Ocean waters below Australia and New Zealand since 1936.