UK Coast Guard Wins Grant to Study Autonomous Ship Regulation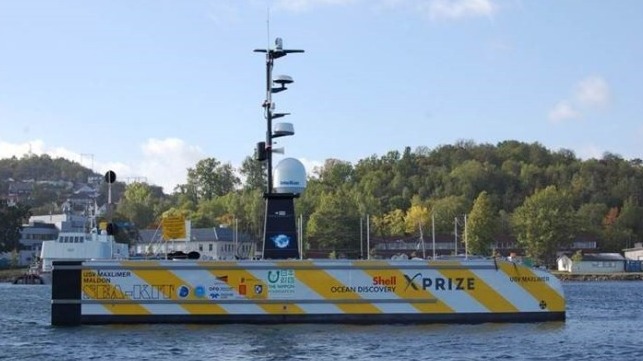 The British government is making an investment in a much-needed area of autonomous shipping research: regulation. The UK Maritime & Coastguard Agency (MCA) and two other British agencies have secured a grant of $1.3 million from the UK Department of Business in order to study the best ways to regulate autonomous and "smart" shipping.
The funding will underwrite the launch of a new Maritime Autonomy Regulation Lab, where regulators from the MCA and the UK Department for Transport will work with industry and academia to investigate the best ways to oversee the new sector. The lab will also promote on-water testing and flagship projects and help the UK grow its presence in the autonomous vessel marketplace.
"Emerging technology will help the UK's maritime sector evolve to be more efficient, safer and greener," said Shipping Minister Nusrat Ghani. "This £1 million funding will support us to work alongside industry and researchers to ensure our approach to the regulation of autonomous shipping is informed and aligned with developments in technology."
The MCA expects that autonomous shipping will take off and grow into a $130 billion industry by 2030, and it believes that UK businesses will play a key role.
"We have already seen an extraordinary demand for this regulatory work and we are confident that we can drive forward future-ready regulations, to be best placed to respond to the challenges and opportunities this fast-moving industry will bring," said Sir Alan Massey, CEO of the MCA.
Funding comes from the Department of Business' Regulators' Pioneer Fund, which is intended to ensure that the UK's regulatory system "keeps pace with the innovation and technological advances needed to power [Britain's] economy."