U.S. Imports LNG Cargo That Could Contain Russian Gas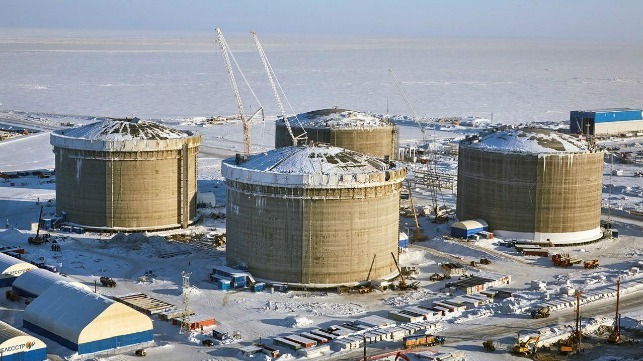 In an unusual reversal, a customer on the U.S. East Coast appears to be importing a cargo of LNG that could include product from Novatek's Yamal facility in the Russian Arctic.
Yamal was developed despite American sanctions forbidding U.S. entities from provide funding to Novatek, among other Russian energy firms. Thanks to backing from the Russian government and Chinese state financiers, construction on Yamal's first LNG train was finished last year, and the plant exported its first commercial cargo in December. The LNG was offloaded at a facility on the Isle of Grain, UK, but UK traders said that it was not intended for consumption in the British market and would be re-exported.
In January, reports Bloomberg, a tanker owned by Gaselys loaded at the same terminal and got under way for Boston, where a deep freeze and heavy winter heating demand have raised gas prices to the highest levels in recent memory.
The U.S. is a net exporter of LNG thanks to an abundant supply of gas from hydraulic fracturing of shale deposits, and reloaded import cargoes are rare. Cheniere Energy's liquefaction plant at Sabine Pass, Louisiana is ramping up LNG production for export in order to take advantage of the normally low price and ready availability of American gas. An additional Cheniere terminal at Corpus Christi is under construction, and a facility built by Dominion at Cove Point, Maryland is set to come online soon.
However, the winter in the northeastern U.S. was unusually severe over the last few weeks, raising heating demand and sending domestic gas prices soaring. Spot prices in New England hit a record $83 per mmBTU on Friday, and in New York, the markets set a new record at $140. On Monday, with the weather forecast predicting a thaw, the prices plummeted to $20 and $12 per mmBTU respectively - still many times the normal level of three to four dollars per mmBTU, but a fraction last week's ultra-high rates. The extreme price swing has made gas shipments from overseas a profitable proposition for the first time in years - at least, until the cold snap ends.