U.S. Finalizes Small-Scale Natural Gas Exports Rule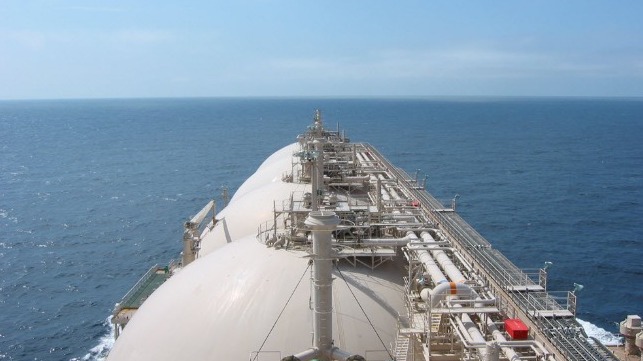 The U.S. Department of Energy (DOE) has announced a final rule that will provide for faster approval of applications for small-scale exports of natural gas, including LNG, from U.S. export facilities.
Prior to this rule, for applications to export natural gas to non-free trade agreement countries, DOE had to conduct a public interest review before authorizing such exports. Instead, the new final rule means that DOE will grant the application provided that the application proposes to export no more than 51.75 billion cubic feet per year of natural gas and the proposed export qualifies for a categorical exclusion under DOE's National Environmental Policy Act regulations.
For applications meeting these criteria, the rule will consider such exports as "small-scale natural gas exports" deemed to be in the public interest under the Natural Gas Act. Exports of natural gas to countries with a qualifying free trade agreement are already deemed in the public interest under the Act.
U.S. senators Marco Rubio (R-FL) and Bill Cassidy (R-LA) have backed the rule, which is similar to legislation they proposed last year and which passed the Senate Energy and Natural Resources Committee in March with bi-partisan support. In October, Cassidy and Senators Lisa Murkowski (R-AK) and John Barrasso (R-WY) wrote to Energy Secretary Rick Perry in support of the department's proposed rule, arguing that "U.S. natural gas offers a cleaner alternative to the fuel sources relied upon by many Caribbean, Central American and South American countries." Many of the countries in these regions do not generate enough natural gas demand to support the economies of scale required to justify LNG imports from large-scale LNG terminals via conventional LNG tankers.
The small-scale LNG export market has developed as a solution to the practical and economic constraints limiting natural gas exports to these countries, says DOE. For example, American LNG Marketing LLC has exported over 145 cargoes of small-scale LNG shipments from its facility in Florida to both Barbados and Bermuda over the past two and a half years.
The final rule is expected to reduce the regulatory burden for additional small-scale LNG projects to come to market. It was published in the Federal Register on July 25 and will take effect on August 24, 2018.