U.S. Carrier Operates in the Arctic for First Time in Decades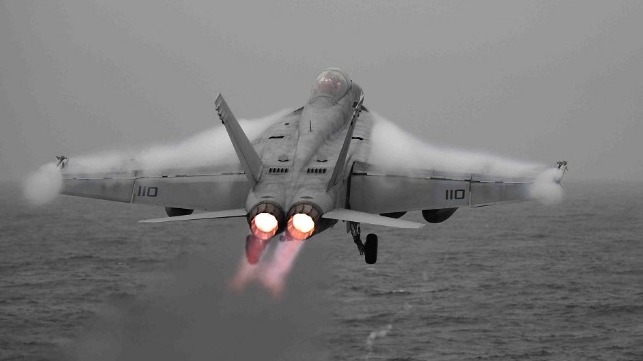 The USS Harry S. Truman and her escorts in Carrier Strike Group Eight are presently operating above the Arctic Cirle in the Norwegian Sea, the first time since 1991 that an American aircraft carrier has traveled so far north.
"It has been over three decades since carrier aviation has been tested by this environment, and, despite the arduous weather and sea conditions, these men and women are demonstrating this ship can bring a full-spectrum of capabilities to bear anywhere in the world," said USS Truman's commanding officer, Capt. Nick Dienna.
After honing its skills independently, the Truman CSG will join 30 NATO allies and partners in exercise Trident Juncture 2018, which will take place in Norway, the North Atlantic and the Baltic from October 25 to November 23. More than 14,000 U.S. servicemembers, 36,000 partner nation personnel, 150 aircraft, 65 ships and 10,000 vehicles will participate.
The operation appears to be aimed squarely at the United States' sole near-peer competitor in the Atlantic basin. Russian naval activity in the North Sea and the North Atlantic has accelerated dramatically over the past several years, and the U.S. Navy has reinstituted its 2nd Fleet regional command to focus attention on the new security challenge.
"The combined and bilateral operations we have conducted in the region over the last several months embody the U.S.'s commitment to our NATO allies and partners," said CSG Eight commander Rear Adm. Gene Black in a statement. "Together, our maritime partnership creates a global network of navies capable of uniting against any potential threat."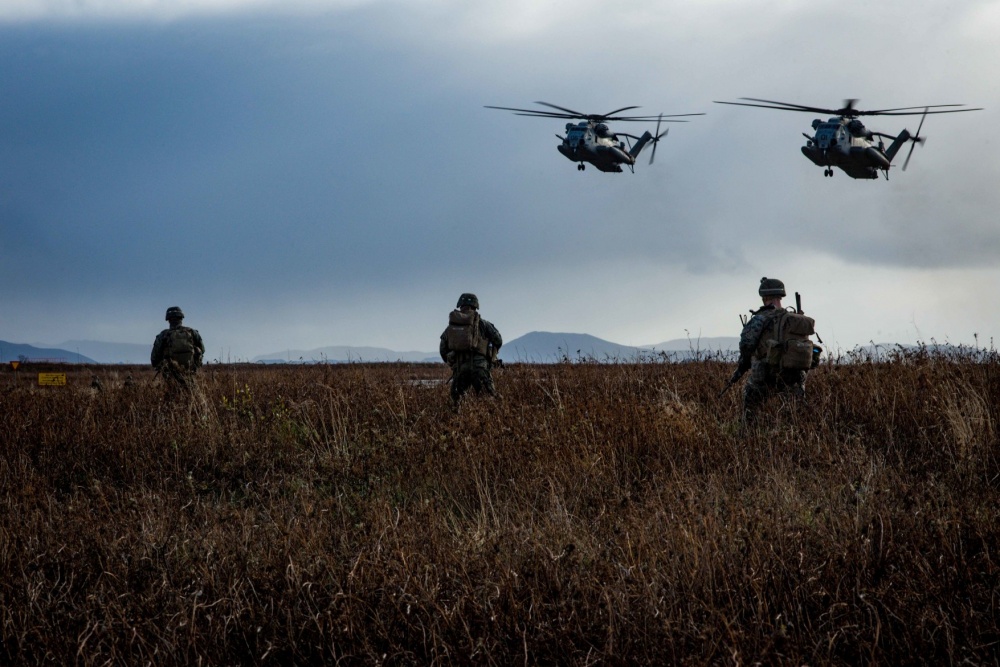 Helicopters from USS Iwo Jima retrieve marines from the 24th MEU near Keflavik, Iceland, October 17 (USN)
The exercise follows shortly after a similar operation involving U.S., French and Italian forces in the Mediterranean, where the Russian Navy has built up a significant presence in recent months. The Russian-allied government of Syria may launch an assault on rebel-held Idlib province in the near future, unless diplomatic efforts to maintain a demilitarized zone prevail. Russia has staged multiple surface vessels and submarines in the Eastern Mediterranean for drills ahead of the expected operation.