U.S. Calcasieu Pass Project Gets LNG Export Approval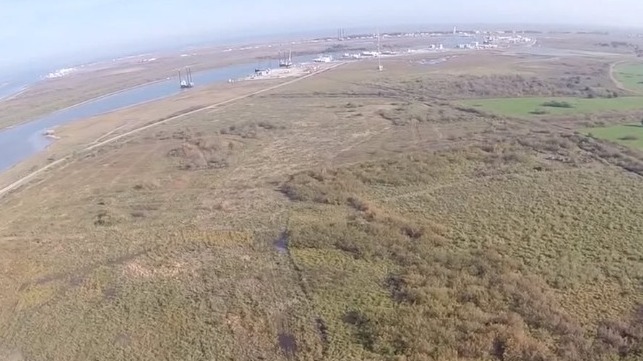 The U.S. Department of Energy has authorized the export of domestically produced LNG from Venture Global LNG's Calcasieu Pass LNG terminal being built in Louisiana.
Under the order, Venture Global Calcasieu Pass will be able to export up to 1.7 billion cubic feet per day (Bcf/d) of natural gas as LNG to countries that do not have a free trade agreement with the U.S.
Venture Global Calcasieu Pass received authorization to construct the export facility in Cameron Parish and associated TransCameron Pipeline from the Federal Energy Regulatory Commission on February 21, 2019, and the company plans to begin construction immediately.
The project is expected to be operational in 2020, and the company already has binding 20-year sale and purchase agreements with Shell, BP, Edison S.p.A., Galp, Repsol and PGNiG.
The 10 MTPA nameplate Calcasieu Pass facility will employ a process solution from GE Oil & Gas that uses mid-scale, modular, factory-fabricated liquefaction trains. Venture Global has executed an integrated turnkey EPC contract with Kiewit to design, engineer, construct, commission, test and guarantee the Calcasieu Pass facility.
The 930-acre project site is located where the Calcasieu Ship Channel meets the Gulf of Mexico. This location is in close proximity to several major interstate natural gas pipelines and is situated in the middle of one of the most active trading areas for pipeline-quality natural gas in North America.
The project site is secured under exclusive agreements for up to a 70-year term.
The company is also developing the 20 MTPA nameplate Plaquemines LNG export facility and associated Gator Express Pipeline in Plaquemines Parish, Louisiana. The Plaquemines LNG project received its draft Environmental Impact Statement on November 13, 2018 and expects to receive its final Environmental Impact Statement on May 3, 2019. Plaquemines LNG has executed a binding 20-year sale and purchase agreement with PGNiG. The 630-acre site for the facility is located on the Mississippi River, with approximately 1.3 miles of river frontage.
Including the Calcasieu Pass authorization, DOE currently has a total of 24.74 Bcf/d of LNG exports to non-FTA countries authorized. The U.S. is now in its third year as a net exporter of natural gas and is exporting U.S. LNG to 34 countries across five continents. The U.S. Energy Information Administration (EIA) expects an average dry natural gas production rate of 90.16 Bcf/d in 2019 and 92.05 Bcf/d in 2020, both new records.