Two Top Researchers From Chinese Naval Lab Placed Under Investigation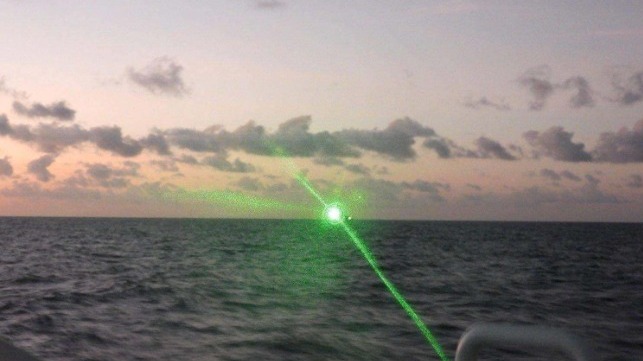 The top two leaders of China's naval optoelectronics research institute are both under investigation by the Central Commission for Discipline Inspection (CCDI), the Chinese Communist Party's anticorruption watchdog. The announcement of an inquiry by this powerful political body is often accompanied by removal from a post, and it often precedes an arrest.
China State Shipbuilding Corp. has a constellation of research enterprises scattered throughout China, most focused on supporting CSSC's role as the largest defense shipbuilder in the world. The CSSC 717 Research Institute, located in Wuhan, is China's only research organization focused on naval optoelectronics and laser devices - that is, optical systems for astronomical navigation, countermeasures, reconnaissance, communications and fire control (targeting) aboard warships.
These systems are essential technology for modern warfighting, and the institute's work has not escaped the attention of the U.S. government. The 717 Research Institute has been blacklisted by the U.S. Bureau of Industry and Security (BIS) for "acquiring and attempting to acquire U.S.-origin items in support of programs for the People's Liberation Army," for purposes "contrary to the national security or foreign policy interests of the United States."

According to CCDI, the Chinese Communist Party is just as displeased with the institute's management as the United States. Chen Fusheng, the former director of the 717 Institute, was placed under investigation by the CCDI in March 2023. As is standard for a CCDI inquiry, the agency said that he is "suspected of serious violations of discipline and law."
Cheng is vice chairman of China's National Optoelectronics Laboratory and the deputy chairman of the Chinese Night Vision Technology Society, according to Chinese media. He spent much of his career at the 717 Institute, rising from a division deputy director to the top post.
Last week, the CCDI announced that it is also investigating Zhao Kun, the former party secretary and deputy director of the 717 Research Institute. CSSC's internal discipline inspection and supervision department is involved in the inquiry, as well as the local party organization's supervisory committee.
Zhao Kun previously served as a senior executive at China Shipbuilding Industry Corporation (CSIC) before its merger with CSSC, and is now serving as director of the 707 Research Institute, which specializes in inertial navigation and maneuvering control. This institute is also blacklisted by the U.S. government.