Two Seafarers Abandoned in African Port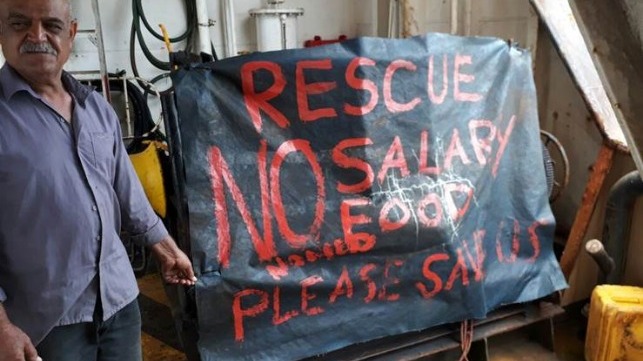 It's the second year in a row that seafarers Captain Asmael Alsarwt and Seyed Nasr Soltan are stranded, abandoned by their ship's owner in a port thousands of miles from home.
Initially abandoned on their vessel the PSD2 in Mozambique's Beira port in 2017, the ship sailed to Durban in South Africa, where it was once again abandoned and has remained ever since.
The men have received food, medical supplies and emotional support from the Sailors' Society's Crisis Response Network. They asked for fishing rods so they could be partially self sufficient, and these were also provided.
Alsarwt comes from Syria and is married with two children, a five-year-old daughter and a four-year-old son. Sailors' Society's chaplains are providing him with emotional support and are helping get his expired passport renewed. The two men have remained on board the ship, knowing that if they go home they may not be paid for their work.
Their colleague Mohammed Jahangir Alam, had no choice but to leave the vessel. Alam, a Bangladeshi chief engineer, was repatriated by the charity when his wife lost her fight against cancer. He didn't make it home for her funeral. Sailors' Society's community development manager in India, Manoj Joy, has helped secure a grant from the Merchant Navy Officers' Association to help pay education costs for Alam's children.
"Seafarers face some of the toughest conditions of any workforce, dangerous conditions, cramped living quarters, isolation - add on top of that being abandoned and not knowing when you'll see your loved ones again - the mental health implications are huge," said the charity's CEO Stuart Rivers.