Two Missing After Workboat Accident on Mississippi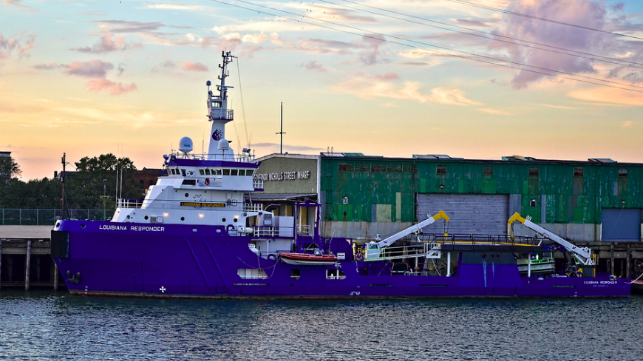 Two crewmembers from the spill response vessel Louisiana Responder are missing after a small boat accident on the Mississippi River near Bootheville, Louisiana.
On the morning of January 18, a 32-foot launch from the Responder was towing a boom when it capsized, with the two crew going overboard. The vessel subsequently sank. The crewmembers - identified as Katelyn Carlisle and Rueben Arellano - remain missing.
Boat and helicopter crews from the U.S. Coast Guard, Louisiana Wildlife and Fisheries, the Branch Pilots and the local sheriff's office conducted a search for 27 hours. The Coast Guard suspended its search operation on Thursday after covering about 130 square nautical miles of territory.
"Suspending our search is never an easy decision to make," said Cmdr. Michael Wolfe. "The Coast Guard, along with local and state responders, spared no efforts over the past day, but unfortunately we did not locate the missing individuals. Our prayers and condolences are with the families of the missing individuals."
River traffic was closed during the initial response and reopened at 2000 hours on Wednesday. The cause of the accident remains under investigation.
"As an organization, we are deeply saddened by this incident and our focus is on supporting the families at this difficult time," said vessel operator MSRC in a statement.