Two Lawsuits Accuse Valero of Selling "Bad Bunkers"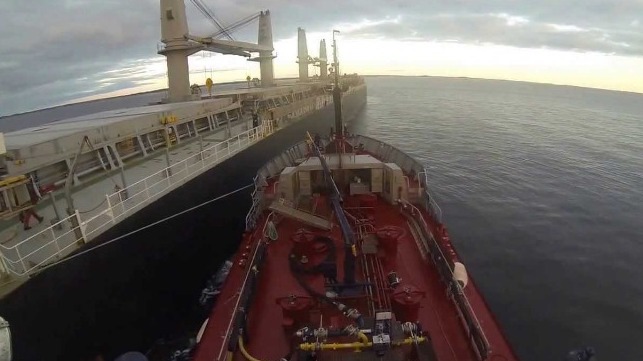 In a lawsuit filed last month, a Mexican petrochemical company accused American refiner Valero of knowingly selling so-called "bad bunkers," the problematic heavy fuel oil that caused serious operational issues for dozens of merchant vessels last year.
"The contamination issues were known to Valero early on and Valero itself refused to purchase its own product for use on vessels chartered by Valero," alleged Mexican polypropylene manufacturer Indelpro. "[Valero] never notified end users and purchasers of the known defects, nor took any steps to mitigate the known physical harm that would occur to vessels using the product."
Indelpro purchased bunkers from Valero for the chartered LPG carrier Zoe Schulte last spring. In May 2018, when the Schulte began to use this fuel, she suffered unspecified operational problems. Indelpro alleged that testing showed that the fuel failed basic standards for bunkers. At Indelpro's expense, her bunker tanks and fuel lines had to be emptied and cleaned before reloading with fuel from another supplier. Indelpro is seeking over $75,000 in damages.
The plaintiff alleged that other vessel operators have encountered similar problems. "Valero [sold] thousands of metric tons of bunkers which were contaminated, off-spec, unfit for consumption and capable of causing serious physical damage to main propulsions systems," Indelpro alleged.
Bahri, Saudi Arabia's national shipping company, has filed a similar suit, alleging days of ship downtime and more than a million dollars in engine damage and other losses related to the use of Valero-supplied fuel. According to Bahri's filing, the 26,000 dwt general cargo vessel Bahri Yanbu lost power and drifted for two days last May after using Valero-supplied bunkers. The ship had to put into port at Alexandria, Egypt for repairs. Bahri then had to purchase replacement bunkers for her at Jeddah and debunker the remaining bad fuel at Fujairah. Bahri's complaint described the fuel as "unsuitable, substandard, defective, contaminated, [and] unfit" for purpose.
Valero has not commented publicly on the suit.