Turkish Navy Chases Off Eni's Drillship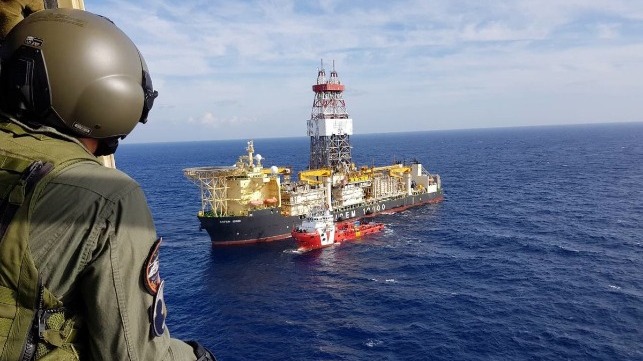 On Friday, the drillship Saipem 12000 made another attempt to approach its work site off the east coast of Cyprus, but once again it was blocked by Turkish warships. This time, five Turkish vessels intercepted the Eni-chartered vessel and threatened to use physical force to halt her commercial voyage, according to Cypriot minister of energy Giorgos Lakkotrypis.
The drillship broke off the engagement and retreated southwest towards Limassol, and Lakkotrypis said that she will soon refuel and depart for other drilling work. The Saipem 12000 is next scheduled to undertake an exploration campaign off Morocco, according to Eni CEO Claudio Descalzi.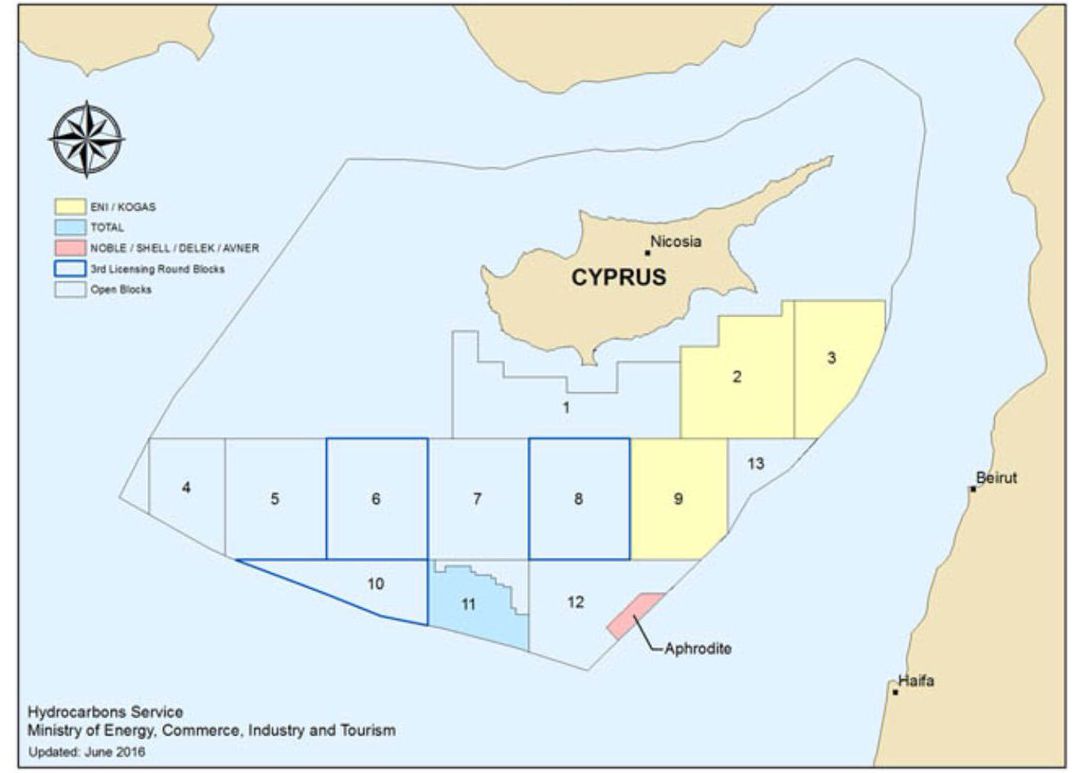 Cyprus is divided in two, with the southern half (the Republic of Cyprus) aligned with Greece and the northern half (the unrecognized Turkish Republic of Northern Cyprus) aligned with Turkey. Greece and Turkey are both NATO allies, but the administration of Cyprus has been a source of tension ever since they fought a war over its control in 1974. The Republic of Cyprus conducted the offshore lease auction for the contested Eni drill site (shown above as Block 3). Turkish Cyprus also lays claim to the area.
EU calls for Turkey to cease interference
The European Union's leadership has called on Turkey to halt its threats and allow Eni's drilling to proceed. Cyprus is an EU member, and Saipem and Eni are both EU-based companies; Turkey aspires to become an EU member, but its application is on hold over concerns about its commitment to the rule of law.
On Friday, EU Council president Donald Tusk endorsed Cyprus' right "to explore and exploit its natural resources in accordance with EU and international law." If Turkey does not halt its naval blockade, Tusk said, the EU will have to reassess whether it will still hold a planned meeting with Turkish president Recep Tayyip Erdogan on March 26.
Turkey has considerable leverage in its negotiations with the EU. Ever since Erdogan reached a security agreement with the European Union in 2016, Turkey has effectively prevented migrants and refugees from the Middle East from crossing over into Greece and Bulgaria. Maritime migration is among the most important political considerations for European leaders, and Turkey is seeking more funding and other diplomatic concessions in exchange for its continued cooperation.
"This [summit] is not a dinner between friends who have gathered just to chat and drink," said Bulgarian Prime Minister Boyko Borissov, speaking to Euractiv. "This is an extremely difficult meeting, extremely loaded with expectations and with tensions."