Turkey Unveils its First "Drone Carrier"
On Monday, the Turkish Navy commissioned its long-awaited light carrier, the TCG Anadolu - now with a different classification and a brand new air wing.
In a ceremony at Sedef Shipyard attended by Turkish President Recep Tayyip Erdogan, officials described the new amphib as a "drone carrier." While the TCG Anadolu was originally conceived as a platform for manned fighters, its flight deck and maintenance hangar will provide ample space for deploying advanced drone aircraft from the sea.
Anadolu was designed around the needs of the F-35B, the short takeoff / vertical landing variant of Lockheed's F-35 Lightning II program. This is the aircraft of choice for the U.S. Marine Corps' big deck amphibs and for the Royal Navy's two new carriers. However, after Turkey opted to purchase the Russian S-400 air defense system in 2017, the United States suspended F-35 export sales to the Turkish government in order to preserve the secrecy of the F-35's stealth capabilities. This left the Turkish Navy without a fighter for the Anadolu.
Instead, the new light carrier will be equipped with the unmanned fighter Kizilelma, Turkish aerospace firm Bayraktar's latest and most advanced armed drone aircraft. Kizilelma is purpose-built for air-to-air combat with manned fighters, as well as dangerous roles like suppression of enemy air defense and close air support. According to the manufacturer, the afterburning variant will be capable of achieving takeoff using Anadolu's short flight deck and ski jump.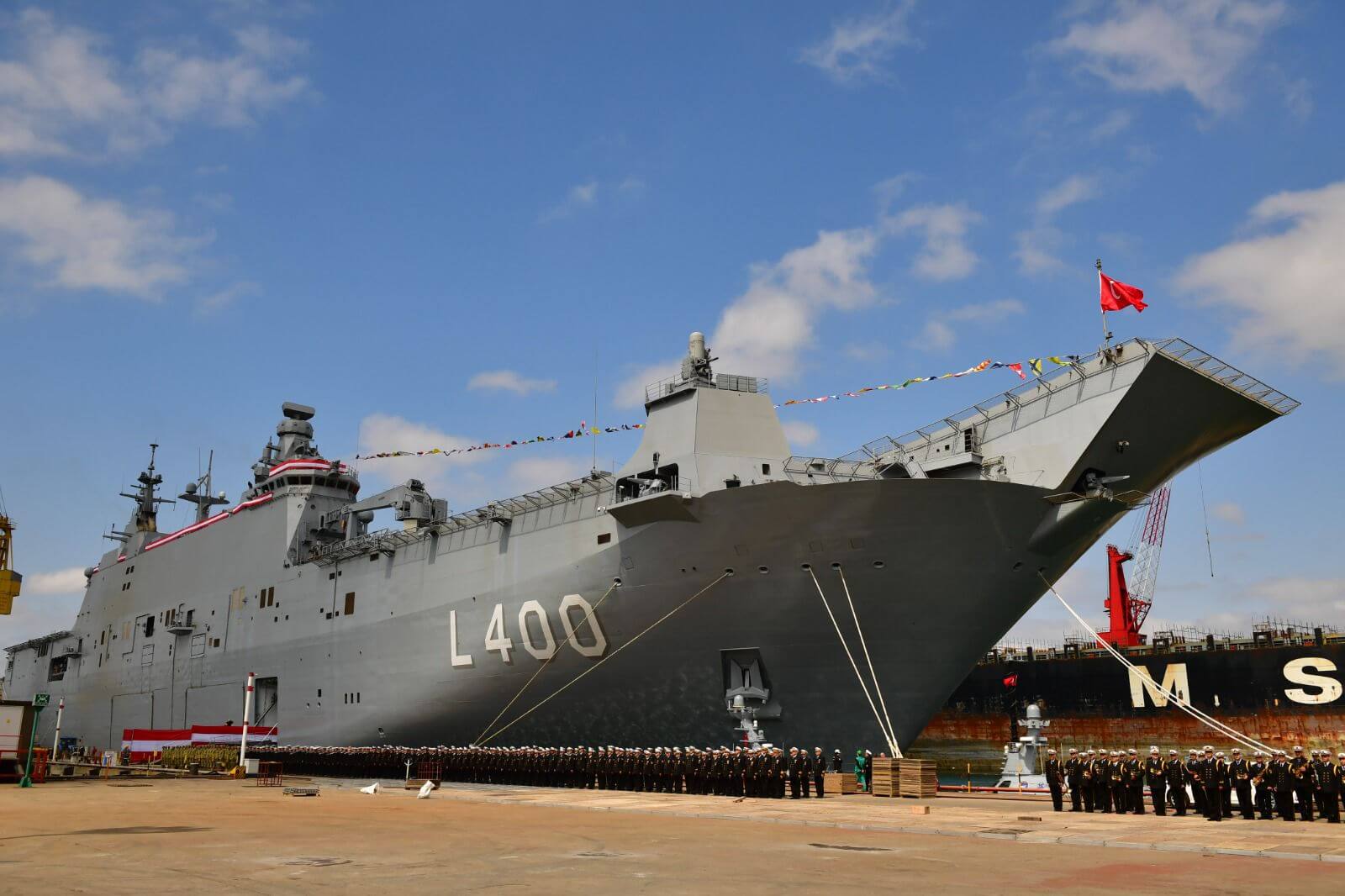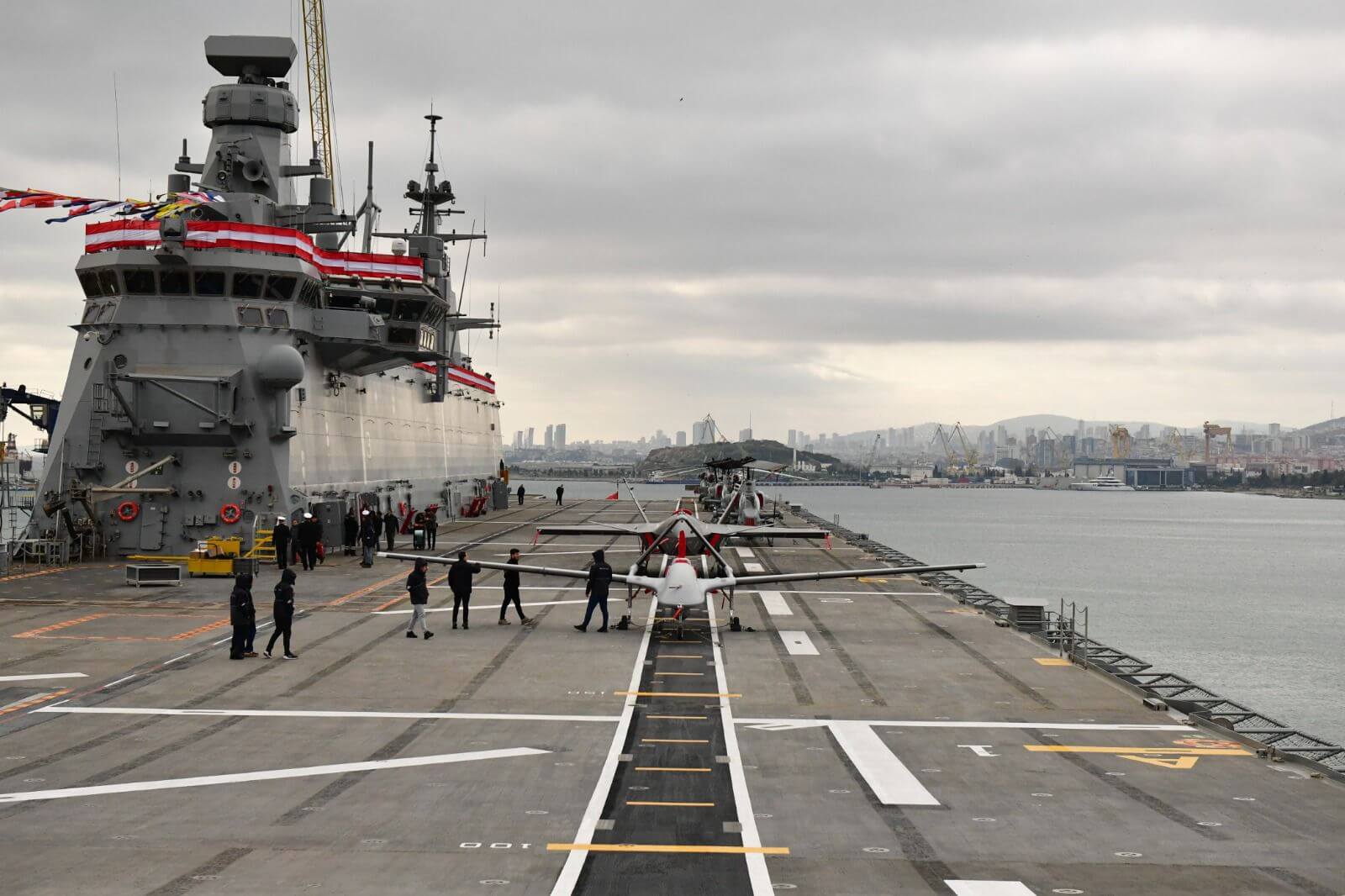 Images courtesy Turkish Ministry of Defense
Bayraktar has also created an uprated version of its popular ground-attack drone, the TB2, to deploy for carrier operations. The new TB3 will be capable of short takeoff and landing, and Anadolu will be able to carry at least 30 of the armed drones, according to Turkish defense official Ismail Demir. The TB3 will have a 600-pound maximum payload, twice the capacity of its smaller predecessor.
"The genie is out of the bottle," said Defense Minister Hulusi Akar at the commissioning ceremony. "The Turkish Armed Forces has the advantages and operational superiority of high technology that very few armies in the world can achieve."
Anadolu is also a well-deck amphib with enough space for two dozen amphibious vehicles, and amphibious assault is one of its possible roles. It is also designed for service in humanitarian relief and natural disaster operations.