Turkey Reports Progress on Freeing Ships Blockaded by Russia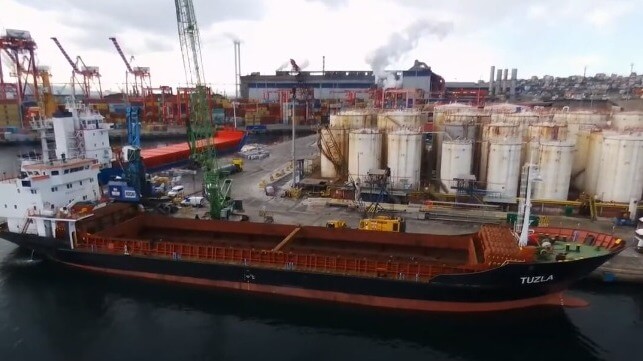 In two days of diplomatic talks with Russia and Ukraine last week, Turkish diplomats made progress towards an agreement to release all Turkish cargo ships from Ukraine, where about five dozen foreign vessels have been trapped by a Russian naval blockade for the past 15 months. The agreement would require a guarantee from Russian forces not to fire on foreign ships as they depart.
"The parties expressed their positive approach regarding the coordination of the return of our merchant ships and their crews, which were stranded in Ukrainian ports due to the conflict conditions," said the Turkish Foreign Ministry in a statement.
All going well, the release of Turkish vessels could pave the way for the departure of other stranded foreign ships. The initial operation "will serve as a model for the evacuation of ships from other countries" that have been stranded in Ukraine due to the Russian invasion.
It is unclear whether the deal would include the recovery of the foreign vessels seized by Russian-backed proxy forces at Mariupol in June and July 2022.
Progress on Black Sea grain deal renewal
The Turkish foreign ministry also expressed optimism on the prospects for renewing the Black Sea Grain Initiative, the Turkish/UN brokered deal that secured a Russian nonagression guarantee for bulkers heading to three designated grain ports in Ukraine. Despite formal participation, Russia has impeded the agreement's function on multiple occasions, including slowing inspections and blocking the nomination of new vessels to the program, and has repeatedly threatened to withdraw if its demands are not met.
The initiative's latest renewal cycle expires this coming Thursday, and in recent weeks, Russian agreement on an extension appeared to be uncertain. However, Russian state media reported Friday that the deal will be extended by another 60 days while talks continue. According to the Turkish foreign ministry, the parties are "heading towards an agreement on the extension of the grain deal."
A de facto Russian blockade of all container, ro/ro, wet bulk and breakbulk traffic to Ukraine's Black Sea ports remains in effect.