Trump's Budget Reduces Coast Guard Funding by $1.3 Billion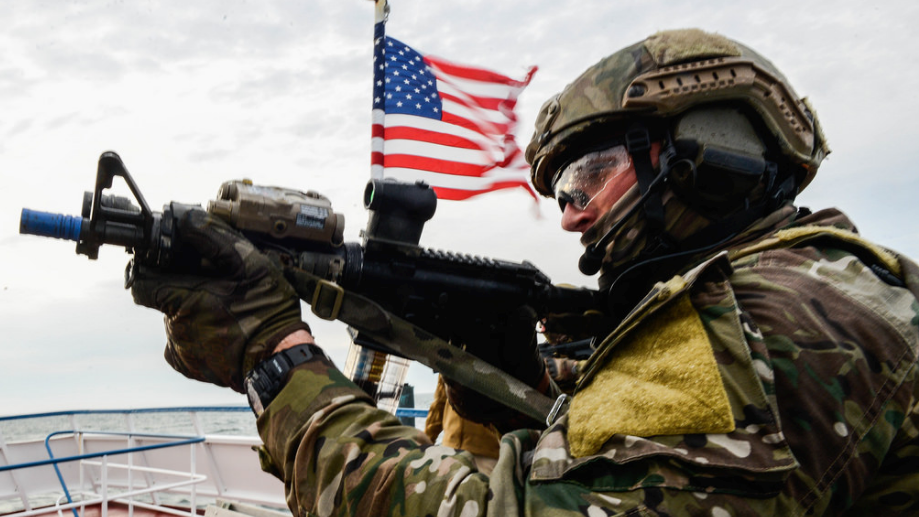 The Trump administration's draft budget for 2018 includes a $54 billion increase in defense spending, which has been warmly received in Congress as a much-needed boost for the Department of Defense. However, members of the House Armed Services Committee are pushing back against one element of the budget that they describe as a setback: a 10 percent cut in funding for the U.S. Coast Guard, which operates under the Department of Homeland Security.
Roughly half of the administration's proposed cuts come from canceling the funding for a ninth National Security Cutter (NSC), a vessel that the Coast Guard did not request; it was once described by then-director of the Office of Management and Budget Shaun Donovan as "unnecessary." It is currently in preproduction at Huntington Ingalls' Pascagoula, Mississippi shipyard.
The administration's budget proposal also calls for the Coast Guard to eliminate its top counterterrorism unit, the Maritime Security Response Team, and all of its regional Maritime Safety and Security Teams. In addition to other duties, the Coast Guard small-boat units provide the waterborne security detail for Trump's Mar-a-Lago Club in Palm Beach during presidential visits.
"It's nonsensical to pursue a policy of rebuilding the Armed Forces while proposing large reductions to the U.S. Coast Guard budget," wrote Representatives Duncan Hunter and John Garamendi, leaders of the Subcommittee on Coast Guard and Maritime Transportation, in a letter to the president dated March 2. The cuts "serve to the detriment of U.S. national security and create exposures that will most certainly be exploited by transnational criminal networks and other dangerous actors," they added. "These proposed cuts . . . will guarantee negative consequences."
Representatives Hunter and Garamendi suggest that instead of cutting the Coast Guard's budget in 2018, Trump should increase it. If the land border with Mexico is secured – as Trump has promised – Latin American cartels will likely divert more drugs to the busy smuggling routes in the Pacific and the Caribbean, where the Coast Guard confiscated 200 tonnes of cocaine in FY2016. Commandant Adm. Paul Zukunft says that the service has fewer assets than it needs to interdict all suspected smuggling boats, and if it had more resources it could do much more to disrupt drug trafficking at sea.