Trump Administration Issues New Restrictions on Cuba Travel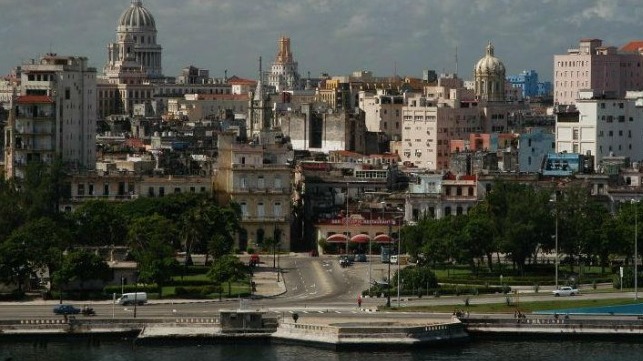 On Wednesday, the Trump administration announced new measures to roll back the Obama-era normalization of relations with Cuba. The changes include unspecified new travel restrictions and an unprecedented decision to allow private lawsuits against foreign companies over the Cuban government's expropriation of property in the 1950s.
"The Department of the Treasury will implement further regulatory changes to restrict non-family travel to Cuba," Bolton said. "These new measures will help steer American dollars away from the Cuban regime or its military and security services, who control the tourism industry in Cuba."
The new measures include further restrictions on individual "people-to-people exchanges" for non-family tourist visitors to Cuba. The announcement was not specific regarding which kinds of travel would be forbidden and when, and the State Department has not yet made any formal change to the policies posted to its website, which was last updated in August 2018. The existing policies permit non-family travel when the trip is organized and accompanied by an authorized travel company, like a cruise line.
"We have strengthened our Cuba policies to channel economic activity away from the Cuban military and to encourage the government to move toward greater political and economic freedom for the Cuban people," said Treasury Secretary Steven Munuchin in a statement.
The State Department has also opened the door for a new category of private lawsuits against foreign companies operating in Cuba. Cuban expatriots whose property was seized when the Castro regime took power will be able to sue foreign entities that benefit from that property in U.S. courts. The development could lead to billions of dollars in claims against multinational corporations based in the EU, Canada and other allied nations.
"For the first time, claimants will be able to bring lawsuits against persons trafficking in property that was confiscated by the Cuban regime. Any person or company doing business in Cuba should heed this announcement," Pompeo said. "Those doing business in Cuba should fully investigate whether they are connected to property stolen in service of a failed communist experiment. I encourage our friends and allies alike to likewise follow our lead and stand with the Cuban people."