Trump Administration Adjusts Offshore Safety Rules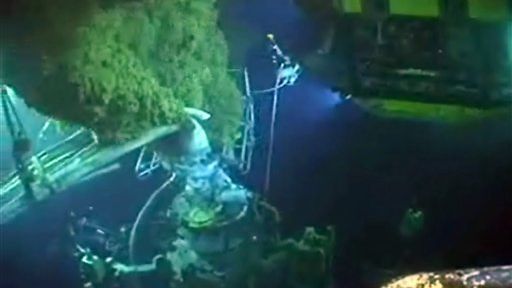 The Trump administration announced Thursday that it intends to adjust safety regulations adopted after the 2010 Deepwater Horizon spill, potentially saving the offshore industry $30 million per year.
In the wake of that spill – the largest in U.S. history, with 200 million gallons released – oil major BP lost a total of $62 billion to fines, cleanup costs, taxes and civil penalties. The Interior Department also initiated a review of offshore drilling safety, which led to a set of new rules finalized in 2016. These rules included a requirement for remote shoreside monitoring of drilling platforms; authorized third-party certification and frequent inspections of blowout preventers; new pipe-centering equipment and a backup set of blind shear rams on these preventers; and specific requirements for cementing drill pipe.
Oil firms including Exxon, Chevron, Anadarko and others lobbied against many of these requirements, arguing that they imposed excessive costs. The Interior Department estimated the net impact at $90-200 million per year over ten years (depending on the value of possible regulatory benefits, like averted spills); however, the American Petroleum Institute predicted that the cost to industry would average about $3.2 billion per year.
On Friday, the Interior Department's Bureau of Safety and Environmental Enforcement published a proposal to trim these rules. The proposed revision would eliminate the requirement for certified third-party inspections of blowout preventers. It would also add gas lift shut down valves (GLSDVs) to the list of required well safety and pollution prevention equipment.
The proposal also updates the regulatory incorporation of many of the industry's own standards, as published by the American Petroleum Institute. In commentary, BSEE noted that the latest version of API's standards features a "thematic change" towards "quality through risk assessment and risk management," an approach favored by industry.
"By reducing the regulatory burden on industry, we are encouraging increased domestic oil and gas production while maintaining a high bar for safety and environmental sustainability," said Scott A. Angelle, director of the Bureau of Safety and Environmental Enforcement.
"This 'second bite at the apple' provides an opportunity for further dialogue, discussion and debate to assure the nation's offshore energy resources are developed safely and expeditiously," said Randall Luthi, director of the Minerals Management Service under George W. Bush and current president of the National Ocean Industries Association. "NOIA members also look forward to commenting on other important offshore rules currently under revision."