Transocean Winner Loaded on Heavy Lift Vessel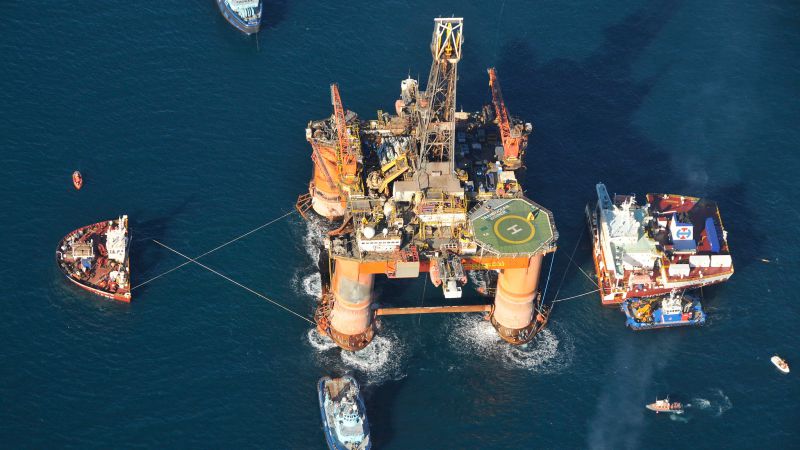 The damaged drilling rig Transocean Winner has been successfully loaded onto a heavy lift vessel for transport and scrapping, UK authorities said Friday.
Efforts to load out the salvaged rig have been frustrated by heavy weather for weeks, but a window of calm conditions allowed crews to move the semisubmersible from its anchorage in Broad Bay, Isle of Lewis, and float it over the deck of the heavy lift ship Hawk.
A small quantity of hydraulic or gear oil spilled into the water during the loading; MCA said that appropriate pollution control measures were deployed, and no further signs of a spill have been spotted. Counter-pollution vessels will remain on scene as a precautionary measure.
Now that the rig is out of the water, salvors can complete a full damage assessment and work on fastening the Winner to the Hawk's deck for the trip to Malta. Lashing and fastening could take four to five days.
Once in Malta, the Winner will be stripped of useful components before its transfer to a Turkish scrapyard.
The loading was completed just in advance of a deadline: the Hawk was due to go off contract on October 10, and Transocean would have had to hire in a replacement vessel. That would have pushed the operation back to mid- to late October, with winter setting in and the odds of a suitable weather window dimming. Hugh Shaw, the Secretary of State's special representative for salvage, had warned earlier in the week that Transocean would have to consider storing the rig in place at Isle of Lewis for the winter.
The Winner ran aground on August 8 near Carloway, on the other side of the island, after its towline parted in a storm. It spilled 12,000 gallons of diesel, but the fuel quickly dissipated, leaving no signs of pollution.
A team from Smit Salvage and Transocean refloated the rig on August 22, and two tugs towed it around the island to safe harbor